With tax season fast approaching the IRS would like to ensure you have the best information available to make informed decisions on tax matters as you prepare your 2010 income tax returns.
Got Kids? They may have an impact on your tax situation. Listed below are the top 10 things the IRS wants you to consider if you have children.
Dependents
In most cases, a child can be claimed as a dependent in the year they were born. For more information see IRS Publication 501, Exemptions, Standard Deduction, and Filing Information
Child Tax Credit
You may be able to take this credit on your tax return for each of your children under age 17. If you do not benefit from the full amount of the Child Tax Credit, you may be eligible for the Additional Child Tax Credit. The Additional Child Tax Credit is a refundable credit and may give you a refund even if you do not owe any tax. For more information see IRS Publication 972, Child Tax Credit. «Read the rest of this article»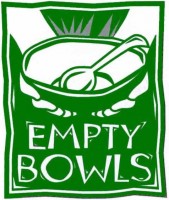 Start a new tradition in 2010—Get involved and paint a bowl to donate to Empty Bowls Clarksville on Thursday January 28th, 2010 from 5:00- 8:00p.m.. Each bowl painted will help feed our hungry neighbors and raise hunger awareness. The cost is $25.00, which includes everything you need to paint a bowl and you will enjoy light refreshments, plus you will receive a ticket to attend the Empty Bowls Soup Dinner on February 23, 2010.
All bowls painted will be available at the 2nd Annual Empty Bowls Clarksville Dinner where participants will be able to choose a hand-made bowl from hundreds that have been donated, and enjoy dinner that includes a variety home-made soups, bread, beverages and desserts. All proceeds will go to Loaves and Fishes, Urban Ministries Grace Assistance Food Bank and FUEL.
«Read the rest of this article»


The Governors Club, Austin Peay State University's athletic booster club, has announced this year's class of the Red Coat Society, a Hall of Fame for service to APSU athletics.
In fact, this year's class will be one person: Jimmy Dunn, a longtime insurance agent who owns Jimmy Dunn Insurance and who has been supporting APSU athletics since the early 1960s. He will be honored at halftime of APSU's 1 p.m., Ohio Valley Conference men's game with Tennessee State, Saturday. A reception also will take place 11:30 a.m. that day in the second level Governors Club Room. He will be honored with a red coat.
To be eligible for the Red Coat Society, individuals must be: a member in good standing of the Governors Club for at least five years; have supported the athletic programs at Austin Peay through financial contributions or participation in Governors Club fund-raisers and other events; have supported more than one sport both at home and away whenever possible and recognized within the APSU community for their association with Austin Peay athletics. «Read the rest of this article»