With tax season fast approaching the IRS would like to ensure you have the best information available to make informed decisions on tax matters as you prepare your 2010 income tax returns.
If you changed your home or business address, you'll want to remember these six tips to ensure you receive any refunds or correspondence from the IRS.
You can change your address on file with the IRS in several ways:

Correct the address legibly on the mailing label that comes with you tax package;
Write the new address in the appropriate boxes on your tax return;
Use Form 8822, Change of Address, to submit an address or name change any time during the year;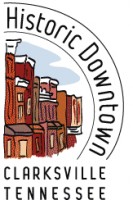 You're invited to join the merchants of Historic Downtown Clarksville for The monthly Art Walk, on January 14th from 5 – 8 p.m. Kendall Welsh from ARTifacts sent us this information about January's artistic extravaganza.
The Downtown Artists Co-op will open a new membership show called "Rumors of Spring".  As you might guess the intent of the show is to provide the mental stimulus to get us through the blue, cold months of January and February by shifting our concentration to thoughts of the coming spring.  Each DAC member is encouraged to provide one to three pieces of art depicting her/his interpretation of the first indications of spring.   The reception will be from 5-8 p.m. on Thursday, January 7 in conjunction with the First Thursday Artwalk in Beautiful Downtown Clarksville.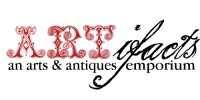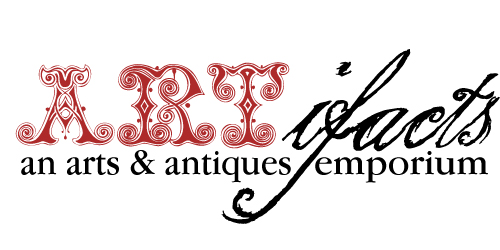 ARTifacts Emporium will feature the artwork of Jillian Romano and the handy work of Honey Dog Studios.  Jillian Romano received her BFA in Photography from Austin Peay State University and is now an instructor of photography for the APSU CSA program.  She works in black & white film, digital and multi-media.  Jillian's unique perspective and use of vibrant color come together to create her current collection of cityscapes which will be displayed at ARTifacts all month. «Read the rest of this article»

Veterans throughout the U. S. are getting ready to use the Post-911 GI Bill or Vocational Rehabilitation to pursue college or technical school training. While they apply for benefits, most reflect that it has been quite some time since they were in school. Filing for benefits is one challenge, but by far the biggest ordeal —hitting the books—lies ahead.
Veteran Darrell Chambers sums up his feelings this way: "You may have known the skills, but time caused you to forget. You need somewhere you can go to get help."
Such a place exists at Austin Peay State University. Veterans Upward Bound, a program funded by the Department of Education, has been preparing veterans for the rigors of academic coursework since its inception in 1989. Now located in the McReynolds Building at APSU, the program helps veterans refresh their skills at their own pace. «Read the rest of this article»
Identifying and treating seasonal affective disorder
NASHVILLE – The winter season temporarily brings about cold temperatures, dreary days and feelings of prolonged sadness for many Tennesseans. These feelings may be caused by a condition known as Seasonal Affective Disorder (SAD), which tends to occur more often in winter months, especially January and February.
It is now estimated that 4 to 6 percent of the population suffers from SAD. The disorder is four times more common in women than in men, but, when present, men may have more severe symptoms. Young adults are also more likely to suffer from SAD, but it is uncommon in people under 20.
SAD is a mood disorder that follows a pattern related to seasonal variations in sunlight. Along with feelings of sadness and depression, symptoms include change in appetite, excessive need for sleep, cravings for sugary and/or starchy foods, and avoidance of social situations. If a person experiences these symptoms, a mental health expert can accurately diagnose SAD and treatment options can then be explored. «Read the rest of this article»