Clarksville Man Allegedly Helped Customers File More Than 200 Lawsuits  against the United States in District of Columbia Federal Court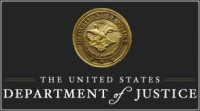 WASHINGTON –  The Justice Department announced today it has sued George K. Pragovich of Clarksville, Tenn., to stop him from promoting an alleged nationwide scheme involving hundreds of frivolous lawsuits filed against the United States.  According to the civil injunction lawsuit, filed in U.S. District Court in Nashville, Tenn., Pragovich sells services and materials that help customers, many of whom have substantial federal income tax liabilities, to file frivolous lawsuits against the United States in the U.S. District Court for the District of Columbia.  Customers from at least 35 different states have allegedly used Pragovich's scheme to file over 200 of the frivolous lawsuits.
The government complaint alleges that Pragovich falsely tells customers that he can fix their tax problems and, in addition, help them get thousands of dollars from the government in damages, by helping them file the lawsuits.  Pragovich also allegedly falsely tells customers that if their lawsuit is successful, they will never have to file a federal income tax return or pay federal income taxes again and that all of the lawsuits will eliminate the Internal Revue Service (IRS). «Read the rest of this article»
Buyers and Sellers Benefit from REALTOR® Expertise in Distressed Sales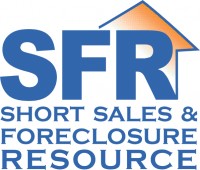 Roland Woodworth with EXiT Realty Clarksville has earned the nationally recognized Short Sales and Foreclosure Resource certification. The National Association of REALTORS® offers the SFR certification to REALTORS® who want to help both buyers and sellers navigate these complicated transactions, as demand for professional expertise with distressed sales grows.
According to a recent NAR survey, nearly one-third of all existing homes sold recently were either short sales or foreclosures.  For many real estate professionals, short sales and foreclosures are the new "traditional" transaction.  REALTORS® who have earned the SFR certification know how to help sellers maneuver the complexities of short sales as well as help buyers pursue short sale and foreclosure opportunities. «Read the rest of this article»
Thursday, January 14, 2010

Madison Street is closed to westbound traffic from Hiter Street to 3rd Street until approximately 7:00 p.m. this evening. A Gas and Water construction crew is repairing an 8-inch water main leak on Madison near the United Methodist Church. Water service on Madison may be disrupted from 3rd Street to 7th Street during the repair work. Traffic will be detoured to Hiter and Commerce streets.
There is a road closure on Cedar Street from Glenn Street  to Franklin Street until approx. 9:30 p.m. due to an 8-inch water main leak. Water Service on Cedar Street may be disrupted during the repair work
This Saturday, Jan. 16th 2010 at the Clarksville Speedway (1600 Needmore Rd), the SSF Submission Academy will be hosting the SSF Invitational. There are 15 fights on the card.* Three of which are title bouts.
The first is for the SSF 170 belt, currently held by Joel Cooper 6-1 of The Bull Pit in Jackson, TN. Cooper will be fighting Cedrick Scates 9-4 from Team Relentless out of Union City, TN. The second title bout is for the SSF 205 belt, currently uncontested. Maurice Tunstall 3-0 of SSF will be fighting John Boyd 4-0 from Lonestar MMA out of Tyler, TX.
The final title bout is between SSF's own Thomas Campbell 16-2 versus Anthony Jones 9-3 out of The Bull Pit. Campbell currently holds the 145 SSF title, the 145 KYFC title and the 145 HooknShoot title. Campbell won the HooknShoot title November 28th in Evansville, IN by competing in an 8 man tournament. Campbell fought three times that night to take home the very prestigious HooknShoot title. Jones currently holds the Mid South's MMA Championship 145 title and the JAMMA 145 title. Campbell vs. Jones is a SuperFight with both fighters putting up one of their titles. Campbell's SSF title and Jones's Mid South title will both be up for grabs along with a 145 SuperFight Champion belt and 6ft trophy. Winner takes all! Both Campbell and Jones are turning pro in 2010. «Read the rest of this article»
Good Afternoon,
The reports and images from Haiti of collapsed hospitals, crumbled homes, and men and women carrying their injured neighbors through the streets are truly heart-wrenching. As we learn more about the extent of the devastation, our thoughts and prayers are with the people of Haiti and Haitian Americans around our country who do not yet know the fate of their families and loved ones back home.
I have directed my Administration to respond with a swift, coordinated and aggressive effort to save lives. The people of Haiti will have the full support of the United States Government in the urgent effort to rescue those trapped beneath the rubble and to deliver the humanitarian relief — the food, water and medicine — that Haitians will need in the coming days. «Read the rest of this article»