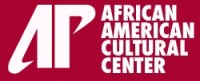 The Wilbur N. Daniel African American Cultural Center (WNDAACC) at Austin Peay State University will host two events next week to celebrate the achievements of civil rights leader Dr. Martin Luther King Jr. and the civil rights movement.
At 7 p.m., Tuesday, Jan. 19 in Clement Auditorium, a documentary, titled "Dare Not Walk Alone," will be shown, with a panel discussion to follow. The film discusses how the citizen reaction in St. Augustine, Fla., to the demonstration may have contributed to the signing into law the Civil Rights Act of 1964. «Read the rest of this article»


Mason Bellamy will be the assistant principal at West Creek Elementary beginning Feb. 16. He will be filling the position held by Lynne Rains who was named principal of the school effective the same date. Currently, Bellamy teaches fourth grade at Sango Elementary School.
He earned his B.A. in political science from the University of Kentucky. He received his M.A. in teaching at Trevecca Nazarene University as well as his administration endorsement; and, he is working toward his doctorate in educational leadership, which is to be completed by May.
Beth Unfried will be taking the principalship at Norman Smith on Feb. 24 at which time Maribeth Sisk will become assistant principal at Sango Elementary.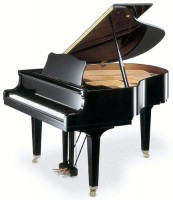 Buying a piano is an exciting time in the life of any person or family. A piano can last as long as 40 years and can be as expensive a purchase as an automobile if you buy top quality.
Most people buy their first piano in order for a child to take piano lessons. Many parents realize the importance of early training if a child is to become an accomplished musician. On the other hand, most parents, unless they are pianists themselves, rarely understand the complexity of buying a piano.
Pianos come in several sizes. Grand pianos range in size from five to nine feet. Very few children start out practicing at home on a grand piano unless there is already one in the family. Most grand pianos cost thousands of dollars. «Read the rest of this article»
Cordarius "Dario" Williams a Kenwood High School student has been selected to represent the state of Tennessee as a National Scholar at the National Young Leaders Conference (NYLC) to be held in Washington, D.C. this Spring. He will have the opportunity to meet with high ranking government officials, members of Congress, and media figures.  He is very excited have been nominated.
The 6-day Conference cost $1700.00 and must be paid by January 27, 2010. The family can not afford the cost  on their own due to Ms. NinaCasse` Williams, his mother being a disabled veteran. They need help to send Cordarius to Washington, D.C. to be a part of the National Young Leaders Conference, to represent the State of Tennessee. «Read the rest of this article»