Delays provisions that would have put small business owners out of work
Small business owners can breathe a sigh of relief today thanks to Clarksville Democrat Sen. Tim Barnes' efforts to delay additional workers' compensation requirements until March 2011.
State senators voted 32-0 Friday to pass Senate Bill 7001, which delays a law passed last year that began forcing contractors to carry workers' compensation for themselves, subcontractors and any other workers who weren't covered. The increased costs threaten to put small contractors out of work.
"The act that went into effect is having a devastating effect on small, independent contractors," Sen. Barnes said.
Barnes and Rep. Joe Pitts, D-Clarksville, had attempted to stop the original bill, sponsored by Republicans Sen. Bill Ketron and Rep. Jason Mumpower, and avoid enacting the requirements altogether. Nearly 100 of the 250 members of the Tennessee chapter of the National Federation of Independent Business (NFIB) said they would be put out of business by the increased costs in an already difficult economy. «Read the rest of this article»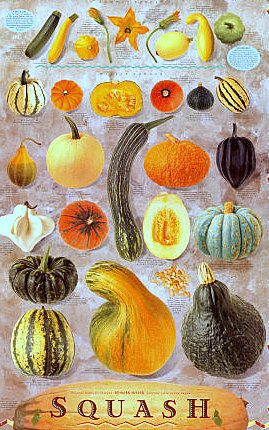 Squash is a vegetable you either love or hate—or sometimes both by the end of the growing season. Where else can you plant a few vines and get an ever-flowing bounty of edible vegetables that can be cooked in so many delicious ways?
Two basic types of squash are the "summer" and "winter" varieties. Summer squash include yellow crooked neck and straight neck, zucchini, cocozelle, caserta, patapan or scallop, butter blossom, golden globe, and sun drops. Winter squash are acorn, delicata (also called sweet potato squash), spaghetti, butternut, and "true" winter squash.
Squash are members of the gourd family. Some winter squash are actually listed as "pumpkins" by some seed companies. Winter squash are harvested when the seeds are mature and the rinds hard; most can be stored for a prolonged time.
One of the amusing things that can happen, especially with zucchini, is that some people don't know when enough of a good thing is enough. When your zucchini gets longer than your hand, it's time to pick it. You know someone has not visited the garden often enough when you see him walk in with an 18-inch zucchini! «Read the rest of this article»
With tax season fast approaching the IRS would like to ensure you have the best information available to make informed decisions on tax matters as you prepare your 2010 income tax returns.
Newlyweds and the recently divorced should ensure the name on their tax return matches the name registered with the Social Security Administration (SSA). A mismatch could unexpectedly delay a tax refund.
For recently married taxpayers, the tax scenario begins when the bride says "I do." If she takes her husband's last name, but doesn't tell the SSA about the name change, a complication may result. If the couple files a joint tax return with her new name, the IRS computers will not be able to match the new name with the Social Security Number (SSN).
After a divorce, a woman who had taken her husband's name and made that change known to the SSA should contact the SSA if she reassumes a previous name.
«Read the rest of this article»