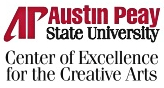 The fortepiano, a small, 18th century precursor to the modern day piano, isn't used much anymore. The antiquated instrument with its black keys produces a little softer, a little different sound than what 21st century audiences are accustomed to hearing.
That means, when people gather to listen to compositions created in the 1700s or early 1800s, they often aren't experiencing what the original concertgoer heard. Time and technology have altered the sound.
But at 7:30 p.m. on Feb. 21, Clarksville residents will get the opportunity to hear "Die Schöne Müllerin" (The Maid of the Mill) as it likely sounded when Franz Schubert composed the work in 1824.
«Read the rest of this article»
Donates 1,000 wireless phones to Haitian carrier, works with business allies to provide a total of 7,000 phones to relief effort.  Company builds on relationship with leading charities to enhance relief efforts to disaster-hit country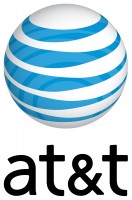 DALLAS, TX — AT&T* (NYSE:T) is offering further assistance and support to earthquake victims in Haiti through a variety of programs and initiatives that include direct support for leading relief organizations, donating wireless devices to help re-establish communications, and enabling donations from AT&T customers and employees.
AT&T's response to the disaster includes:
Coordinating the donation of 7,000 wireless phones to Voila, a Haitian wireless carrier and one of the only carriers with service in the country
Providing smartphones and service to Concern Worldwide, an international humanitarian organization, which is on the ground in Haiti helping with relief efforts
Adding to an earlier grant from  AT&T by donating to two additional leading non-profit organizations
Expediting donations pledged by AT&T customers from their mobile device to the American Red Cross (customers type the word HAITI and send the message to 90999).
Continuing a companywide employee giving program for several relief organizations
«Read the rest of this article»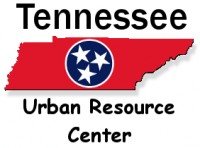 A "How To Run For Elected Office Forum" is being held by by the Urban Resource Center on January 26, 2010 at the Clarksville-Montgomery County Public Library (350 Pageant Lane) from 6:00 p.m. – 8:00 p.m.
With more than 40 elected positions up for grabs this forum hopes to get more people interested in running for public office by providing a basic education of how does one become a candidate, the basics of running a campaign, the effectiveness of using social networks like Facebook, MySpace, Twitter, or any of their favorite social network tools and much more.
During the last election season technology was heavy used by all sides of the political spectrum, and was was highly successful in energizing and recruiting younger voters. The objective of the forum is to achieve the same thing. «Read the rest of this article»
With tax season fast approaching the IRS would like to ensure you have the best information available to make informed decisions on tax matters as you prepare your 2010 income tax returns.
Be aware of e-mail scams that fraudulently use the IRS name or Logo as a lure. The goal of the scam is to trick people into revealing personal and financial information, such as a Social Security Number or bank account and credit card numbers. The scammers can use this stolen information to commit identity theft and steal your money.
The IRS does not ever send unsolicited e-mails about a person's tax account or ask for detailed personal and financial information via e-mail. Additionally, the IRS never asks people for the PIN numbers, passwords or similar secret access information for their credit card, bank or other financial accounts.
If you receive an e-mail from someone claiming to be the IRS or directing you to what appears to be an IRS Web site: «Read the rest of this article»