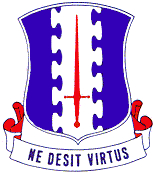 Soldiers of the 3rd Brigade Combat Team from the 101st Airborne Division (Air Assault) cased their colors today in preparation for their transportation to Afghanistan, where they will be uncased.
The brigade started the deployment process in early January, and expects the 4,000 soliders to be fully deployed by March 1st replacing Taskforce Yukon (4 Brigade 25th Infantry Division out of Fort Richardson Alaska). They are scheduled for a 1 year deployment.
«Read the rest of this article»

The Clarksville Parks and Recreation Department's weekly recreation report provides Clarksvillians with a glimpse at the activities and events that are available from the Parks and Recreation Department for them to enjoy together as a family. This weeks highlights include:
Sports Leagues
Adult Softball
Burt-Cobb Community Center reopens
Ballroom Dancing
After School Archery Program
«Read the rest of this article»

The Clarksville Area Chamber of Commerce will hold its first Power Breakfast of the year on Tuesday, January 26. City Mayor Johnny Piper and County Mayor Carolyn Bowers will be the keynote speakers. They will discuss Clarksville and Montgomery County's progress in 2009 and priorities for 2010.
The Power Breakfast will be held at 7:30 a.m. at the Riverview Inn at 50 College Street. To make a reservation or for more information, please contact Chamber vice president Melinda Shepard at (931) 245-4341. Please make reservations prior to January 22, as attendance will be at capacity. The cost to attend Power Breakfast is $20 for chamber members and $25 for non-members.
With tax season fast approaching the IRS would like to ensure you have the best information available to make informed decisions on tax matters as you prepare your 2010 income tax returns.
The failure to file a federal tax return can be costly — whether you end up owing more or missing out on a refund.
There are several reasons taxpayers don't file their taxes. Perhaps you didn't know you were required to file. Maybe, you just kept putting it off and simply forgot. Whatever the reason, it's best to file your return as soon as possible. If you need help, even with a late return, the IRS is ready to assist you.
Here are some things to consider: «Read the rest of this article»