The Clarksville Parks and Recreation Department's weekly recreation report provides Clarksvillians with a glimpse at the activities and events that are available from the Parks and Recreation Department for them to enjoy together as a family. This weeks highlights include:
Men's Basketball
Cheerleading
Adult Softball
Youth Baseball
Youth Softball
Youth Teeball
«Read the rest of this article»
Seasonally adjusted rate up 0.7 percentage point from November
NASHVILLE – Tennessee Commissioner of Labor & Workforce Development James Neeley announced Thursday Tennessee's unemployment rate for December was 10.9 percent, up 0.7 percentage point from the November rate of 10.2 percent.
"This month we've seen a cumulative effect of statistical information which resulted in our high rate of unemployment," reported Labor Commissioner James Neeley. "These figures are consistent with a weak holiday period that outweighed seasonal adjustments to the unemployment rate this time of year."
The December rate a year ago was 7.6 percent. The national unemployment rate for December 2009 was 10.0 percent, equal to the November rate of 10.0 percent. «Read the rest of this article»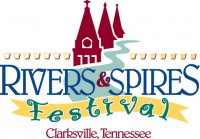 Auditions are being scheduled now for a new youth talent show, "Aspire to Stardom," which will premiere during this year's Rivers & Spires Festival. Auditions are open to youth between the ages of 2 and 19. The top acts will be chosen to perform in the final talent showcase, which will be held April 16 at 6:30pm in downtown Clarksville.
The Auditions will be held at Kickers Country Club (690 Riverside Drive) from 11:00am to 3:00pm on the following dates: «Read the rest of this article»
Update: Tonight's poetry reading with Afaa Michael Weaver has been cancelled due to hazardous conditions on campus.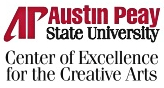 The APSU Center of Excellence for the Creative Arts and the Wilbur N. Daniel African American Cultural Center present a poetry reading by distinguished poet, translator, and playwright Afaa Michael Weaver at 7 p.m., Monday, Feb. 1, in the Morgan University Center, Room 303, on the campus of Austin Peay.
Weaver was born in 1951 in Baltimore, Md., to working class parents. He attended public schools and graduated as a National Merit finalist at the age of 16. After two years at the University of Maryland, he entered the world of factory life alongside his father and uncles and remained a factory worker for 15 years. These years were a literary apprenticeship during which he wrote and published poetry, short fiction, and freelance journalism. During that time he also started 7th Son Press and Blind Alleys, a literary journal.
His first book of poetry, "Water Song," was published in 1985 as part of the Callaloo series. He received a NEA fellowship for poetry six months after signing the contract for the collections and left factory life to accept admission into Brown University's graduate writing program on a full university fellowship, where he completed the M.A. with a focus on theater and playwriting. Concurrently, he completed his B.A. in Literature in English through Excelsior College.
Weaver has been a Pew fellow in poetry and taught in National Taiwan University and Taipei National University of the Arts in Taiwan as a Fulbright Scholar. At Simmons College in Boston, Mass., he is the Alumnae Professor of English and director of the Zora Neale Hurston Literary Center. In addition, he is Chairman of the Simmons International Chinese Poetry Conference.
With tax season fast approaching the IRS would like to ensure you have the best information available to make informed decisions on tax matters as you prepare your 2010 income tax returns.
The EITC is for people who work at least part of the year but have lower incomes. If you qualify, it could be worth up to $5,657 this year. So you could pay less federal tax or even get a refund. That's money you can use to make a difference in your life.
The IRS anticipates that many who had reduced incomes in 2009 may qualify for the EITC but may not be aware it exists.
Did you know that last year nearly 24 million taxpayers received $49 billion in EITC – making the credit a great investment in the lives of those who claim it? However, the IRS estimates 20 percent to 25 percent of people who qualify for the credit do not claim it. At the same time, there are millions of Americans who have claimed the credit in error, many of whom simply don't understand the criteria.
It's easy to determine whether you qualify for the EITC. The EITC Assistant, an interactive tool available on IRS.gov, removes the guesswork from eligibility rules. Just answer a few simple questions about yourself, your children, your living situation and your income to find out if you qualify and to estimate the amount of your EITC. You will see the results of your responses right away. «Read the rest of this article»