Make a donation to assist Visitation Hospital in Haiti and get a free ticket to the men's or women's basketball game on Thursday January 28th, or Saturday January 30th! The Lady Govs begin play at 5:15 p.m. on both nights, and the Govs begin play at 7:30 p.m.
Rotarians from the Clarksville Sunrise Rotary Club will be stationed near the entrances to the Dunn Center to accept the donations and provide the  tickets.  The Clarksville Sunrise Rotary Club and APSU Athletics are coordinating this effort as part of the larger "Clarksville Responds" efforts.
Please come support the Govs basketball teams, make a donation, and make a difference for those suffering from the devastating earthquake that struck Haiti on January 12th.
Wednesday, January 27, 2010

Water will be disrupted on Ranch Hill Drive from Ringgold Road to Bay Lane on Wednesday, January 27th, from 8:00 a.m. to approximately 12:00 p.m. The following streets will be affected by the water outage. Ranch Hill Drive, Pony Court, Pinto Court, Bay Lane, Colt Drive, and Palamino Drive.
Gas and Water workers will repair two water valves on Colt Drive. Residents are advised to plan for an alternate water source during the outage.
With tax season fast approaching the IRS would like to ensure you have the best information available to make informed decisions on tax matters as you prepare your 2010 income tax returns.
If you are facing financial difficulties and struggling to meet your tax obligations the IRS can help. As the 2010 tax filing season begins, in addition to new credits, deductions and exclusions, the IRS is taking steps to help people who owe back taxes. Here are some areas where IRS can help: «Read the rest of this article»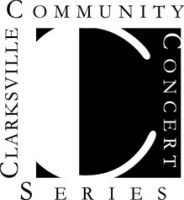 Sunday afternoon, in the third concert of the 2009-2010 Clarksville Community Concert Association and the APSU Center of Excellence for the Creative Arts played host to the gregarious Nikolai Massenkoff and the colorful dancers and talented musicians of the Massenkoff Russian Folk Festival.
This had to be the most fun of all the Clarksville Community Concert Association's Concerts that I have had the pleasure of attending. In this concert, audience participation wasn't just appreciated, it was expected! One audience member was invited up on stage to participate in a fast moving Russian dance. At the end of which, Nikolai joked that the young man would be expected to continue on tour as the newest member of the Festival!
The Festival dancers twirled, leaped, and strutted across the stage in their vibrant costumes. Illustrating the romantic Russian music with deft moments of their bodies.
«Read the rest of this article»