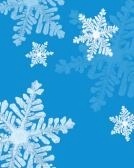 Here are a few pictures of the snow at our house.  Hope you are staying warm and comfy in your home this weekend! It used to snow like this frequently in Clarksville, years ago.  I think this is the last time we had several inches of snow since about 2005.  Does anyone remember the winter of 1978? APSU shut down for a week and Clarksville schools were closed the whole month of February. It snowed every day the whole month.
I was attending APSU at the time, living in Harvill Hall.  We would go to the cafeteria and steal trays after we ate, then take the trays to the hill at the Dunn Center to sled all night. I'm not suggesting that by the way.  I had a hard time getting to work at St. Bethlehem Drugs, but between friends with trucks and lots of effort, I made it.  Good times.  Pictures below! «Read the rest of this article»
Limited-benefit plans, high-deductible plans, health-savings plans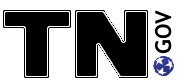 NASHVILLE – If you watch late-night television, you may have seen the ads – health insurance at a low, affordable price. If you or your family is living without insurance, you may wonder if these offers are right for you.
Often these ads are for limited-benefit plans – bare-bones policies that cover specific expenses and have many more limitations than a comprehensive medical plan. These plans might not be your only option, though. That's why it's important to educate yourself before purchasing a policy.
The following information from the National Association of Insurance Commissioners (NAIC) will help you evaluate whether limited-benefit health insurance plans or a High-Deductible Health plan can provide the health insurance protection you and your family need. «Read the rest of this article»
General Assembly to Hear Governor Bredesen's State of the State Address Monday

NASHVILLE – On Thursday State Representative Joe Pitts (D-Clarksville) and members of the House ended their first full week of the 106th General Assembly's second session following the end of this year's special session on education.
"We proved, during the special session, that we have the ability to work together as an elected body to improve Tennessee education system," Pitts said. "It is time to put people ahead of politics to tackle some of the tough issues we face this year."
This year the Legislature is set to face another tough fiscal challenge in balancing the budget. With another year of projected revenue shortfalls, the Legislature will have to once again look for fiscally conservative alternatives to close the gap. «Read the rest of this article»


The Customs House Museum celebrates Black History Month with exhibits of both art and history. Featured artists are Ross Jordan and Ludie Amos. Heritage Hall, located in the 1898 building of the museum will feature exhibits on Dr. Burt and the African American Regiments of Tennessee.
Ross Jordan exhibits a variety of oil paintings created throughout his life.
Jordan was always interested in creating but did not start to focus on his art until he had been in the army and raised a family. The subjects are personal to Ross. Whether a landscape of the Nashville skyline or a father gently fixing his daughter's hair, each painting reveals a part of Jordan's life. The exhibit is displayed in the Orgain Gallery through February 28th. «Read the rest of this article»
Images from the Jan 30th snowfall
Traffic Fatalities Declined Again in 2009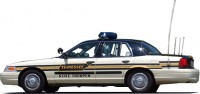 NASHVILLE — Preliminary figures indicate the number of traffic fatalities on Tennessee roadways declined sharply again in 2009. The Tennessee Department of Safety (TDOS) and the Tennessee Highway Patrol (THP) are dedicated to continuing that trend in 2010.  This year, the Tennessee Highway Patrol will once again participate in several enforcement initiatives aimed at saving lives in Tennessee.
Preliminary figures show that traffic fatalities declined from 1,043 in 2008 to 962 in 2009.
"We are confident our safety campaigns, which focus on rigorous enforcement and education, are clearly making an impact in saving lives, but we can't afford to become complacent," said Safety Commissioner Dave Mitchell. "Governor Phil Bredesen has made it clear that safe communities are one of his top priorities, and that includes safer highways.  Every life counts and the only acceptable number of deaths on our roads is zero." «Read the rest of this article»