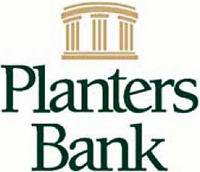 Planters bank is currently participating in a fundraising drive with the United way. Become a fan of the Planters Bank Facebook page, and make a donation to United Way of Clarksville or Hopkinsville, and the bank will match all donations made during the month of February.
After joining you can give in one of two ways: Simply visit either  www.liveunitedclarksville.org for Clarksville, or www.unitedwayofhopkinsville.org for Hopkinsville, and click on "Donate." Fans may also send a check to any Planters Bank branch in Hopkinsville or Clarksville, earmarked for "United Way-Facebook Match." Donors should note their preference to the Hopkinsville or Clarksville organization.
The match will only apply to those on the bank's Facebook fan list and to donations made during the month month of February, 2010.
Become a fan at the bank's Facebook page at www.facebook.com/plantersbank.