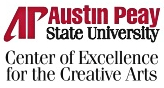 Squire Babcock admits that for much of his early life, he was an aimless, drifting soul. The low point came after an arrest for possession of heroin, but for years afterward, he moved from job to job, working as a ballroom dance instructor, a farm hand, a hunting guide, a pool table repair mechanic, carpenter, a free-lance journalist, a small business owner and blues drummer.
But throughout all the struggles and new starts, there always lingered that memory of being a 9-year-old boy in Kentucky, reading the novel "My Side of the Mountain," by Jean Craighead George.
"It was a transforming experience," Babcock said. "I identified so strongly with the character, his predicament, and his ultimate triumph, and I so loved the words and the power that the narrative had on me, that somewhere in my child's mind I said, 'I want to do that; I want to write books like that; I want to live inside books like that.'"
At 8 p.m. on Feb. 11, Babcock, director of the low-residence Master of Fine Arts Program in Creative Writing at Murray State University, will read from his debut novel, "The King of Gaheena," in room 303 of the Morgan University Center. «Read the rest of this article»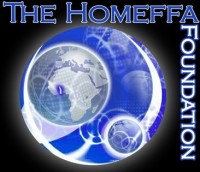 Join the community for a relief effort to help the nation of Haiti that has been hit with two devastating earthquakes that has killed hundreds of thousands of people and has left millions without shelter, food, medical aid and clothing.
The Mission Help Haiti relief effort will take place on Thursday, February 11, 2010 at the Austin Peay State University Sunquist Science Complex (SSC) room E 106 – A starting at 5:30 p.m. «Read the rest of this article»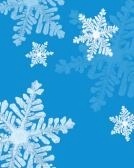 Due to the inclement weather, the public schools will be closed today in Montgomery County.
At APSU, The University's main campus will be open and operating on a normal schedule Wednesday, Feb. 10. Classes in Dickson will be on schedule. APSU@Fort Campbell will open at 9 a.m. due to base delays.
Clarksville Christian School is closed. Clarksville Academy and Clarksville 1st Nazarene CDC, are opening 2 hours late.
Stewart County Schools, Houston County Schools, Robertson County Schools, and Cheatham County Schools are closed as well.
In Kentucky, Christian County Schools are closed.
For Fort Campbell, On 10 Feb 2010 Inclement Weather personnel report at normal time; all other personnel are authorized up to a two hour delay from normal report time. Dependent Schools and school bus operations will operate on a two hour delay. Morning Pre-K and PSCD classes are closed. Unit commanders have flexibility to set work calls based on conditions in unit areas and varied off-post conditions.