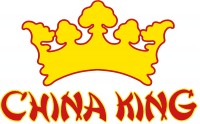 Sunday is the Chinese New Years, which kicks off the Year of the Tiger. In recognition of this, and Valentine's Day, the China King Buffet is holding a celebration. The festivities will begin at 5:45pm on Sunday with a fireworks show put on by Allen's Fireworks, followed by a Lion Dance at 6:00pm.
China King also wishes to recognize the support they receive from their customers throughout the year.   To give something back China King is giving all customers 20% off the price of their buffet all day Mon-Thur.
Come out and join them for this special event. «Read the rest of this article»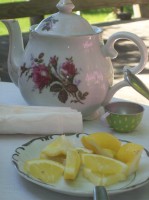 Clarksville weather is cold and damp and many of you probably enjoy a hot cup of tea every day. I enjoy my hot tea very much on these chilly evenings.  Have you ever wondered if the tea you are making is the best you can get here in Clarksville?  You might expect a restaurant somewhere to have better tea that you could make at home, but let me show you how to make an excellent pot of tea to enjoy right there in your warm, comfy home.
As an aside, I am an avid teapot collector, too.  I have  had the bug since about 2000. I have given a lot of them away, been given a lot more and bought several.  My favorite remains the sturdy, squat and striped Brown Betty my Mother brought from England in 1993.  I don't know why but I know its true that certain coffee cups make coffee taste better and certain tea pots make tea all the better as well. I don't know how many I have, but let's just say… I have pots that I put out for every season. «Read the rest of this article»
Thursday, February 11, 2010

The southbound lane on Madison Street will be closed to traffic from Maplemere Drive to 12th Street for a couple of hours. Gas and Water construction workers are repairing an 8-inch water main on Madison. Motorists may use pass using the inside lane.


The Clarksville-Montgomery County School Board tonight voted to make up one of its missed snow days on Presidents Day, Monday, Feb. 15, which was scheduled as a day out of school.
The School System has missed six days so far this year, with three of those days automatically forgiven because they were built in to the calendar. After Monday is used as a makeup day, School System administrators will continue reviewing options for the remaining two days and present those to the School Board.
"Every day of student instruction is critical," according to Schools Director Mike Harris. "With higher standards and more challenging assessments this year, we do not take any missed time lightly."
"This is shorter notice than we would have liked, and we apologize for any inconvenience. However, as we continue to miss school and have few options to reclaim the days, we believe this decision is in our students' best interest," Harris added.