Women's History Month at the Customs House Museum is a special treat for the eyes. Opening on the second of March is Modern Girls, a show of contemporary works by Tennessee's foremost female artists.
The exhibit includes known painters April Street, Edie Maney, and Julia Martin, woodturner Brenda Stein, installation artists Adrienne Outlaw and Sher Fick, award winning watercolorist Anne Bagby, multi-media artist Denise Stewart Sanabria, sculptor Irene Ritter, and photographer Caroline Allison. Curator, Terri Jordan, says of the exhibit, "I wanted to focus this Women's History Month on some of the talented women currently making their way in the art world, that have a connection to Tennessee." «Read the rest of this article»


NASHVILLE – An 18-point first half put Austin Peay State University women's basketball team in a hole it could not dig out as it dropped a 68-57 Ohio Valley Conference contest to Tennessee State, Saturday night at the Gentry Center.
Despite a poor shooting performance – it made just 20.7 percent of its first-half field goals – Austin Peay (9-16, 8-6 OVC) was within four points, 20-16, with 6:50 remaining in the period. But the offense went without a point for 6:42 of the remaining time, only a Whitney Hanley basket ending the drought with eight seconds remaining. Meanwhile, Tennessee State closed the half with a 12-2 run and took a 32-18 lead into halftime.
«Read the rest of this article»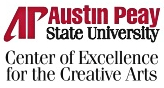 Traditionally, a single person occupies the Acuff Chair of Excellence at Austin Peay State University for a semester or two, but this year, the University seems to have stumbled upon an unprecedented package deal.
Ian Berry, an art history professor and curator of Skidmore College's Tang Museum in Saratoga Springs, N.Y., was awarded the post for 2009-10, and having someone of his stature is reason enough to celebrate. He has organized several prominent and groundbreaking exhibits featuring contemporary artists such as Paul Henry Ramirez and Nayland Blake, but Berry isn't content to simply visit campus on his own to discuss curatorial practices.
"Every time he comes to visit, he's going to bring two professional artists with him," Barry Jones, associate professor of art at APSU, said. "That means there are going to be eight artists he brings with him throughout the semester. It's going to be incredible."
Berry will work with 16 students in a special topics class taught by Jones and Sharon Laor-Sirak, assistant professor at APSU, providing them with a hands-on look of what it's like to work with, inspire and form bonds with artists. «Read the rest of this article»
More than 25 years ago musicians, actors and entertainers gathered together to record the "We Are The World" song to help raise over 60 million dollars for the USA for Africa project. Grammy award winning artists and composers Quincy Jones and Lionel Richie decided to do a remake of the hit single to help raise money this time for the island of Haiti that was hit an earthquake in January that left more than 100,000 people dead and millions displaced.
More than 70 members from the entertainment industry come together to support this new project, song and video titled "We Are the World – 25 for Haiti".
«Read the rest of this article»