NASHVILLE – A consortium of state and federal agencies, along with several private organizations in Tennessee, have signed a Memorandum of Understanding as part of an ongoing effort to safeguard the state's resources from the potential impact of the most threatening non-native invasive plants.
The MOU establishes a clear path for a strategic plan to be developed, pooling resources to prevent these species from getting a foothold in Tennessee.  In addition, the MOU outlines the provision for a public information point source and a citizen reporting system if these species are detected.
Those signing the MOU include the U.S. Department Of Agriculture (Forest Service – Cherokee National Forest, Natural Resources Conservation Service and Farm Service Agency); the U.S. Department of Interior's Fish and Wildlife and National Park Services; the U.S. Army Corps of Engineers; Tennessee Valley Authority; the Tennessee departments of Agriculture, Environment and Conservation and Transportation, as well as the Tennessee Wildlife Resources Agency; University of Tennessee Extension; the Tennessee Exotic Pest Plant Council; and Invasive Plant Control, Inc. «Read the rest of this article»
Parents reminded that children under age 10 need two doses

NASHVILLE – The Tennessee Department of Health is reminding parents that children under the age of 10 require two doses of H1N1 flu vaccine in order to be fully immunized against the virus. H1N1 flu vaccine is plentiful in Tennessee and widely available through county health departments and other providers across the state. Tennessee's county health departments are providing this vaccine at no charge to patients.
"We urge parents not to put off getting their child's second dose of H1N1 flu vaccine," said Health Commissioner Susan R. Cooper, MSN, RN. "H1N1 flu activity could continue for months, and this is also the time of year when seasonal flu viruses appear. It's not too late to get these important vaccinations to be sure your child is protected throughout the flu season." «Read the rest of this article»
Soldiers with the 2-44th Air Defense Artillery Battalion, 101st Sustainment Brigade, are preparing for their Avenger Gunnery Certification Training.
In addition to the live fire exercise, 2-44th ADA support Soldiers will also train on their various duties, including cooks, medics and communication support teams conducting their field exercises.
As with other battalions within the 101st Sustainment Brigade, 2-44th ADA constantly trains to provide support to the various missions of the Global War on Terrorism.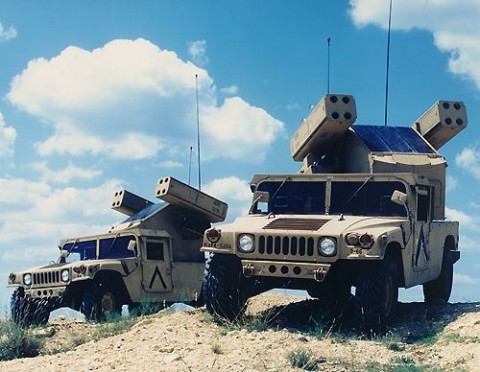 «Read the rest of this article»
Austin Peay State University has received its third and final accreditation approval, officially paving the way for the University to offer an associate degree program in chemical engineering technology.
APSU was previously awarded a $6.4 million grant from the state of Tennessee to develop the program, following the December 2008 announcement that Michigan-based Hemlock Semiconductor Corp. (HSC) would build a new production facility in Commerce Park, Clarksville. HSC is a leading manufacturer of products used in the growing solar cell technology industry.
The Tennessee Board of Regents and the Tennessee Higher Education Commission both approved the program last fall. In January, the Southern Association of Colleges and Schools also gave the new associate degree a thumbs up, meaning the program met all three needed accreditation requirements.
"We're really excited to have passed this final hurdle in getting the program off the ground," Dr. Tristan Denley, provost and vice president of academic and student affairs, said. "We're primed for students to begin the program in the fall." «Read the rest of this article»