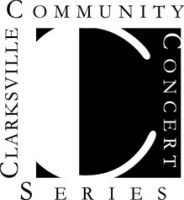 The Clarksville Community Concert Association is proud to be presenting the Gateway Chamber Ensemble in a concert this Monday evening.
The Gateway Chamber Ensemble is a new and exciting ensemble providing the Clarksville and University communities with professional level performances of milestone works of both the past and future. Making use of a flexible instrumentation, the ensemble is based around Austin Peay State University's outstanding faculty and includes many of the area's leading professional musicians. Their program consists of milestone works of both the past and present.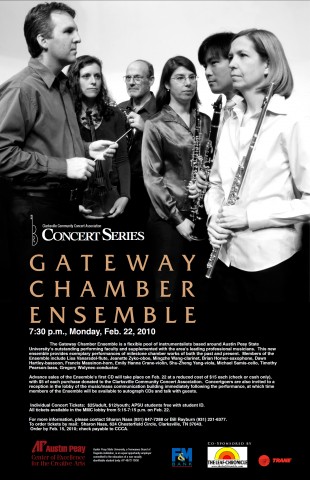 «Read the rest of this article»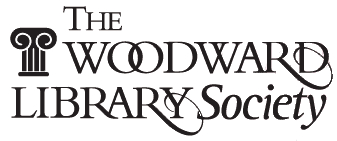 On Tuesday February 23th at 2:00pm Dr Korre Foster an associate professor of music will be the presenter at the Woodward Library Societies Athenaeum.  Her presentation entitled Colors of Charpentier, will outline the compositional style of Marc-Antoine Charpentier (1634-1704), A french Baroque composer known for "Breaking the rules."
Charpentier's Music is full of distinct melodic and harmonic colors, setting his music apart from the other Baroque composers. The presentation will demonstrate these colors by looking at Charpentier's work Messe pour Monsieur Mauroy.
The Athenaeum programs are held upstairs at the Austin Peay State University's Woodward Library.