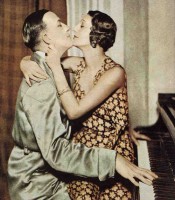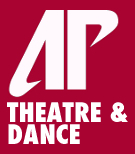 English playwright Noel Coward's characteristic wit and sophisticated sense of humor will be on display at Austin Peay State University next week with performances of his play, "Private Lives."
The show, directed by APSU associate professor of theater Dr. Sara Gotcher, runs from Feb. 24-28 in the Trahern Theater, with the shows starting at 7:30 p.m., Wednesday through Saturday and at 2 p.m. on Sunday.
"Private Lives" is a comedy of manners set in 1930s France. The play follows divorced couple Amanda and Elyot who, each while honeymooning with their new spouses, discover they're staying in the same hotel, in rooms with adjoining balconies. Old feelings are reignited, and Amanda and Elyot become convinced they are still madly in love, forgetting what made them so deplorable to each other in the first place. «Read the rest of this article»
Nashville – Tennessee streets would get safer and consumers would save money under legislation approved unanimously by the Tennessee House of Representatives on Monday night, sending the bill to the governor for his signature into law.
The bill, SB2570/HB3265, would allow Tennesseans over 55 years old to get discounts on auto insurance premiums after completing an online driver safety course approved by the state Safety Commissioner.
"Tennessee currently allows such discounts for seniors who take such courses in a classroom, but this will give busy baby boomers and folks who live in rural parts of the state a convenient way to refresh their skills and save money,'' said AARP Tennessee Director Rebecca Kelly. "Tennessee drivers should thank Rep. Phillip Johnson, Sen. Mike Faulk, state officials and Barry Breen for their work on this bill.'' «Read the rest of this article»

The Kiwanis Club of Clarksville are holding their annual John D. Maddox Sr. Memorial Day Pancake Breakfast this Saturday from 7:00a.m. – 11:00a.m. at First Baptist Church (435 Madison Street). Come join them for "All you can eat" pancakes and sausage!
The Kiwanis club has been holding this fund-raising event for over forty years. Tickets are $5.00 per person, and are available at F&M Bank, or from any Kiwanis Club or Key Club members. «Read the rest of this article»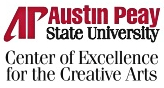 On Sunday evening the APSU Department of Music and the APSU Center of Excellence for the Creative Arts presented free concert, a historical recreation of a Schubert composition. The singer was Dr Gerald Thomas Gray, and was accompanied by David Breitman on the Forte Piano. Sharon Mabry and Thomas King narrated the Prologue and Epilogue.
Die Schöne Müllerin," based on the poems of Wilhelm Müller, is the story of a young miller who falls in love with the maid of the mill and is rejected, sending him into despair and tragedy. The performance included a reading of several poems by Müller not set to music by the composer. After the program there was an opportunity for the audience to meet the performers and get a close-up view of the unique fortepiano at the reception following the concert.
«Read the rest of this article»