I have posted two articles regarding the city charter, which got some readers and local officials attention.   On Feb. 24th, the State and Local Government Committee revisited the controversial revisions to Clarksville charter. This time Clarksville officials attended the meeting, but that didn't seem to help; some might say it made it worse.
Despite some folks being confident that the legislature would approve the charter, they did not.  I am not going to rehash the contents of the video; it speaks for itself.  If you thought the last video was "interesting", please take a moment to watch the video from this meeting.  After this meeting, one lobbyist was overheard in an elevator (neither Terry McMoore nor Bill Larson caught her name) saying, "That was textbook on how not to get your legislation passed."
«Read the rest of this article»
Keynote Speaker at 6p.m. in Music/Mass Communication Building
T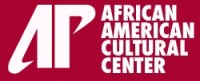 he year was 1955, and all the seats in the hamburger eatery were reserved for white patrons, so 13-year-old Terrence Roberts ordered food to go.
While waiting, he impulsively sat down at the counter and then realized a hush had fallen over the place. Everyone seemed to be looking at him threateningly. He canceled his order and left. As he walked home, Roberts remembers wondering "what it would take for (him) to be treated like a real human being."
Two years later, he volunteered to be one of the "Little Rock Nine" who desegregated the all-white Central High School in Little Rock, Ark. After the group made several attempts to attend Central High in the fall of 1957, President Dwight D. Eisenhower ordered federal troops to the school. A soldier was assigned to protect each black student, but Roberts recalls suffering physical and verbal abuse on a daily basis throughout the school year.
Roberts will be at Austin Peay State University as part of Black History Month events on campus. He will be the keynote speaker at 6 p.m., Thursday, Feb. 25 in the Music/Mass Communication Building Concert Hall. The event – sponsored by the Student Life and Leadership, Wilbur N. Daniel African American Cultural Center and Student Affairs – is free and open to the public on a first-come, first-served basis. Following his presentation, he will be available for questions and a book signing. Books are available for purchase in the Ann Ross Bookstore on campus and will be available in the Music/Mass Communication Building lobby on the night of the event. Cash or check only will be accepted that night. «Read the rest of this article»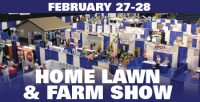 It's only 24 days until March 20th, the first official day of spring! And it's time to start thinking about your garden, your yard and what kind of flowers you want to plant this year! The Clarksville Area Chamber of Commerce is giving you a head start with their 1st Annual Home, Lawn & Farm Show, which is being held this weekend (February 27-28) from 10am-8pm Saturday, and Sunday from 12-8pm at Austin Peay State University's Red Barn at 256 Marion Street. General admission is $5, and children 12 & under are free.
Vendors will be available to help you accomplish all of your springtime goals, whether you want elaborate landscaping, a new patio or a simple flower bed. If you're thinking about renovating or redecorating your home, you don't want to miss this showcase of the year's new trends and must-have items. You'll also have the opportunity to see lawn and farm equipment demonstrations and test certain products.
Fifty local businesses will be showcased at the event and there will be multiple giveaways including: «Read the rest of this article»