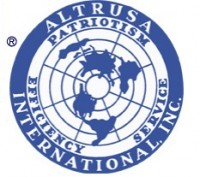 Austin Peay State University's Music/Mass Communication Building played host to Altrusa's Dancing with the Stars Saturday evening. The evening was emceed by professional dancer Louise Seawright, and Clarksville's Best Buys host Art Conn. The contest was judged by Christy Corley-Sanders, Conrad Eddington, and Danny Baye, with the assistance of 100 random audience members who voted for their favorites from each round of dancing. Music was provided by the Cumberland Winds Jazz Project. The scores were tallied by Henry Martin from Stone, Rudolph, and Martin CPAs.
Dancing for the evening was Julie Knight Morris & Pro Jonathan Bungard; Tony Zuniga & Pro Krisa Pilszak; Karen Vickrey Meacham & Pro Dennis Woods; Cydney Miller & Pro Christopher Wayne; Valerie Guzman & Pro Chris Larsen; Garnet Ladd, III & Pro Juanita Simanekova; Ted Crozier, Jr. & Pro Selena Morano; and Eddie Farrell & Pro AnneMarie Fournier.
«Read the rest of this article»

The Kiwanis Club of Clarksville held their Annual John D. Maddox Sr. Memorial Pancake Breakfast on Saturday, a fund-raising event they have been holding for over forty years. The all you can eat Breakfast  featured light and fluffy pancakes, sausage patties, crisp bacon, and your choice of drinks.
The Kiwanis club utilizes the revenue generated from their events to fund their philanthropic works in the community, including a Christmas party for children in the Head Start program, they buy presents and winter hats and coats for them.  Buying books for the reading is fundamental program.  They also give donations other youth oriented organizations. To find out more about the charitable works of the Clarksville Kiwanis club visit their web site.
The attendees ranged from your average man on the street, to some of the social and political elites in our community: Attending was the Johnny Piper, the City Mayor; Montgomery County Sheriff Norman Lewis and his wife Kris; Judge Ross Hicks; Judicial Candidate Ken Gobles; Jim Durrett; and local business woman Kendel Welsh among many others. «Read the rest of this article»