Tennessee in Motion is a monthly column by Tennessee Department of Transportation Commissioner Gerald Nicely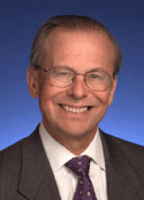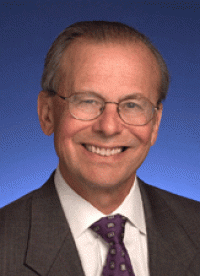 Most people think of our transportation network as a way to get from point A to point B, but each year 147 million tons of freight traverses our state via trucks, rail cars and barges. In fact, nearly half of Tennessee's Gross Domestic Product comes from the movement of goods and more than half of statewide employment is in goods-dependent industries. The ability to efficiently move freight on the state's transportation network is as essential to our economy as a well-trained work force. As Tennessee's population and economy grow, we must be prepared to address the strains this growth will place on our transportation system.
In the next 25 years freight movement in Tennessee is projected to increase by thirty percent. To accommodate this growth we need to think nationally, regionally and on a multi-modal level (looking at multiple modes of transportation). By linking trucks, rail and waterway transport, freight can be moved more efficiently to, through and from Tennessee.
Memphis is a great example. Situated on the borders of Arkansas and Mississippi, Memphis is home to the world's largest cargo airport, the fourth busiest inland waterway port in America and substantial road and rail networks. Memphis is an ideal location for a comprehensive freight hub, and would benefit greatly from a much needed national freight policy, which could authorize a multi-state approach to both planning and funding. A national freight transportation program can plan and implement a strategy by authorizing states to enter Multi-State agreements, by Region, Mode, or Corridor, so that the efficient use of public resources may cross state lines for transportation projects that are mutually and nationally beneficial.
Another good example is the I-75 Corridor Coalition, soon to be launched by a number of state DOTs and Transport Canada. The I-75 corridor stretches from the Canadian border in Michigan to the southern tip of Florida and includes every multi-modal issue related to information, energy and transportation. It runs through Knoxville, one of the most heavily traveled motor carrier corridors in the U. S., and Atlanta, one of the most congested cities in the country. While the coalition plans to work quickly on ways to incorporate regional and local agency/MPO support, such a corridor will clearly have national significance and would benefit from a nationally coordinated program.
A major expansion of the Panama Canal is underway and will have significant impacts on the Gulf of Mexico Ports. These impacts, in turn, will open new opportunities for the Southeastern U.S., but these opportunities will be realized only if we all work together in a coordinated manner.
A national freight transportation program would clearly benefit all states, and regions. Imports and exports enter and traverse the U. S. across a complex transportation network and the Federal government has a compelling interest to address goods movement from a national policy perspective. Such a comprehensive policy will ensure that transportation investments are made where most needed.
About Gerald Nicely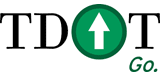 Gerald Nicely is the Commissioner of Transportation for the State of Tennessee. He serves on the Board the American Association of State Highway and Transportation Officials. He was a Founding Board member of the Frist Center for the Visual Arts and a Charter Board member of the Nashville Housing Fund. He is an alumnus of Leadership Nashville. Nicely has received numerous awards for public service including: Tennessee Association of Public Administration's Public Administrator of the Year in 2006, the Nashville Kiwanis Club's co-Nashvillian of the year in 2001 (his wife Donna was the co-recipient), the Nashville Chapter of the American Public Relations Society's Apollo award in 2006 and the Nashville Engineering Center's Distinguished Builder Award.