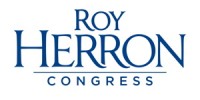 Nashville — Roy Herron today made his candidacy for Congress official when he filed official qualifying papers to run in Tennessee's 8th District at the Secretary of State's Office in Nashville.
The former minister, small-town attorney and businessman said he would focus on creating jobs for Tennesseans, cutting spending and balancing the budget.
"The hardworking people of Tennessee's 8th District didn't create this tough economy, but we certainly feel the full effects of it," Herron said. "My top three priorities in Tennessee will be jobs, jobs and jobs. My top three priorities in Washington will be cutting spending, cutting spending and cutting spending."
A fiscal conservative, Herron said he is concerned that spending in Washington is out of control.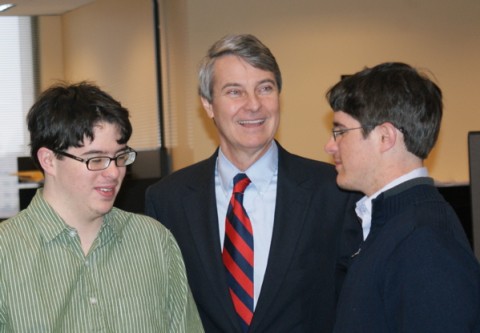 "I drive a 12-year-old truck with 375,000 miles on it. My sons call me cheap, but Washington needs more of us with 375,000-mile pickups who'll spend your money like our own," Herron said.
"All of my life I've tried to 'pay as you go,' and I'll try to be a good steward of your money."
Fiscal Conservative, Pro-Jobs, Defending Our Values
A fiscal conservative, Roy Herron is pro-jobs. He has voted to balance state budgets and knows how to make the tough cuts needed to keep our country on track.
Herron has supported policies that make Tennessee one of the top business-friendly states in the nation. He has worked to help existing industries and businesses expand and grow jobs. He has sponsored legislation that helps employers develop plans for training workers to meet future industry needs.
In addition, Herron fought for the West Tennessee Megasite that will bring 21st century jobs and industry to rural West Tennessee. He also advocated investments for the Hemlock Semiconductor plant in Clarksville and the Northwest Tennessee Port and Industrial Park in Lake County. Together, these new facilities will create thousands of jobs.
Herron supported Governor Bredesen's workers compensation reform to help small businesses.
About Roy Herron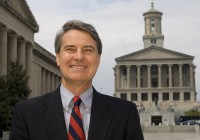 Residing in the county where his family settled in 1819, Roy is married to Nancy, his wife of 23 years. Roy enjoys sports and the outdoors with their three sons, John, Rick, and Ben. Soon, their youngest son will join his brothers and Roy as an Eagle Scout, the seventh Eagle in their family. The Herrons are members of First United Methodist Church in Dresden.
A former minister who still makes part of his living from the family farm, Herron authored the Bible in School Act to help teach the Bible in public schools, as well as the Student Religious Liberty Act to allow students to pray in schools.
In the past, Herron has received an A+ rating from the National Rifle Association along with their endorsement. A member of the National Federation of Independent Business, Herron is also a member of several local Chambers and the state Chamber of Commerce.
Herron is the author of three books, including God and Politics: How Can a Christian Be In Politics?
This message was authorized by "Herron for Congress"
Editor's note: This is a news release from a political campaign,  and our publication does not constitute an endorsement or political advertisement for the campaign.  Any candidate for public office is welcome to submit campaign releases to . These are published as our schedule allows.