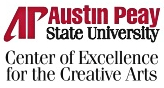 In June of 1986, a young female music student named Chen Yi presented a full concert of her orchestral works in Beijing. That evening was a historic event, for Chen had just become the first woman to earn a master's degree in music composition in China. Since that performance, she has flourished into one of the world's most renowned composers of classical contemporary music.
At 7:30 p.m. on March 22nd 2010,  Chinese American composer Chen Yi will stop by the Austin Peay State University Music/Mass Communication Building to hear the school's music faculty, Gateway Chamber Ensemble, perform her works during the next Dimension New Music Series Concert.  Chen will be featured in two works performed by the Gateway Chamber Ensemble. Faculty pianists Patricia Halbeck and Jeffrey Wood will also be featured in a collection of dances by various 20th century masters as well as Béla Bartók's Out of Doors respectively.
"It's an amazing opportunity," Mingzhe Wang, clarinetist and assistant professor of music at APSU and a member of the ensemble, said. "I think it's just so exciting that she agreed to come here. She's a really high profile composer. Her music has been performed by all the major orchestras and world-class soloists in the world."
«Read the rest of this article»
Are there any flaws in the economic theory of supply and demand?
Here is a quick overview of the economic theory of supply and demand.  As demand rises, prices go up.  As demand declines, price declines.  So when a lot of people want "Beanie Babies", people will pay outrageous prices (price increases) because so many people want them (demand increases.)  For the opposite, think about the price of "Beanie Babies" now.  So are there instances where people pay less for a popular item as the supply of that popular declines?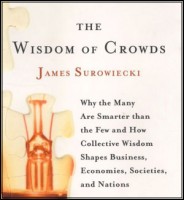 "The Wisdom of Crowds" by James Surowiecki provides an example where the laws of supply and demand are NOT followed.  Movie tickets.  Movie goers pay the same for a ticket on opening night (high demand)as they do on the closing night (low demand.)  Why is that?  Movie theaters recognize supply and demand by offering cheaper matinee prices.  Aren't movie theaters losing revenue because they are not following the laws of supply and demand?  The die hard Star Wars fan whose been camping outside for three days dressed up like Darth Vader would definitely pay more than $12 to see the movie on opening weekend. «Read the rest of this article»


Many taxpayers know that the recent stimulus tax legislation included a provision for tax credits when you make energy saving improvements to your home. These credits are available for improvements made in both 2009 and 2010. But the part that some are not aware of is that these are "non-refundable" tax credits. This means that if you do not owe any tax, you do not get the credit. The credit offsets taxes you owe.
I work at several local locations as a tax prep volunteer for AARP Tax-Aide and we have had several taxpayers very disappointed that they could not claim the credit they were "promised" by a contractor, or thought they deserved.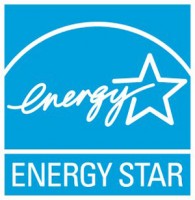 The tax credits are available for a number of improvements to your "principle residence," that includes exterior windows and doors, roofs, insulation, heating, ventilating and A/C (HVAC) systems, and certain water heaters. The products must meet minimum "Energy Star" requirements set by the US Department of Energy. The credits for these types of improvements are for 30% of the cost, up to a combined total of $1500 for both 2009 and 2010. This program ends December 31, 2010. «Read the rest of this article»
Thursday, March 18, 2010

Water service will be disrupted on Greenwood Avenue from Crossland Avenue to Highway 41-A Bypass on Thursday, March 18th, from 8:00 p.m. to approximately midnight.
Gas and Water construction crews will be replacing water valves and services lines in the area in preparation of an upcoming pavement project. This work will be ongoing.
Updates will be reported as work progresses.