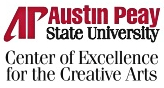 In June of 1986, a young female music student named Chen Yi presented a full concert of her orchestral works in Beijing. That evening was a historic event, for Chen had just become the first woman to earn a master's degree in music composition in China. Since that performance, she has flourished into one of the world's most renowned composers of classical contemporary music.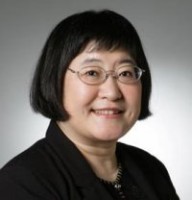 At 7:30 p.m. on March 22nd 2010,  Chinese American composer Chen Yi will stop by the Austin Peay State University Music/Mass Communication Building to hear the school's music faculty, Gateway Chamber Ensemble, perform her works during the next Dimension New Music Series Concert.  Chen will be featured in two works performed by the Gateway Chamber Ensemble. Faculty pianists Patricia Halbeck and Jeffrey Wood will also be featured in a collection of dances by various 20th century masters as well as Béla Bartók's Out of Doors respectively.
"It's an amazing opportunity," Mingzhe Wang, clarinetist and assistant professor of music at APSU and a member of the ensemble, said. "I think it's just so exciting that she agreed to come here. She's a really high profile composer. Her music has been performed by all the major orchestras and world-class soloists in the world."
Those soloists and ensembles include the National Symphony, the American Composers Orchestra, the Austrian Radio Symphony, the BBC Philharmonic, the Halle Orchestra, the NHK Symphony, the Singapore Symphony, Lucerne Music Festival for the Cleveland Orchestra, Mira Wang along with the Sachsische Staatskapelle Dresden and the New York Philharmonic Orchestra, the Orchestra of St. Luke's, the BBC Proms Festival for Royal Philharmonic Orchestra, the Seattle Symphony, Yo-Yo Ma and the Pacific Symphony, Rascher Saxophone Quartet and the Stuttgart Chamber Orchestra, Yehudi Menuhin, Emanuel Ax, Michala Petri, Evelyn Glennie and the Singapore Symphony, the St. Paul Chamber Orchestra, The Women's Philharmonic, the Brooklyn Philharmonic, the Metropolitan Wind Symphony, Philadelphia Classical Symphony, the Los Angeles Philharmonic, the Chamber Music Society of Minnesota, New Music Consort, San Francisco Contemporary Music Players and Chanticleer, among others.
In October of last year, percussion star Joseph Gramley performed Chen's Concerto for Percussion at Nashville's Schermerhorn Symphony Center. Wang was on stage that evening, singing the second movement of the piece in Mandarin.
"I thought it was a fantastic experience," he said. "Her music is engaging and exciting, but at the same time very personal and ethereal. The sound she creates by fusing traditional Chinese music with western classical medium is striking."
The evening's concert, which is free and open to the public. The Dimension New Music Series is sponsored by the APSU Center of Excellence for the Creative Arts and the Department of Music.
For more information on the concert or the series, contact the music department at 931-221-7818.
Editor's Note: The concert was originally set for February 1st but had to be rescheduled due to inclement weather