AT&T launches promotion with the Arbor Day Foundation to plant trees on behalf of first million customers who switch to paperless billing in 2010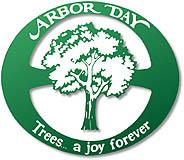 Dallas — Whether going paperless appeals to your love of nature, convenience – or both, AT&T* has a million reasons for you to make the switch.  Continuing its commitment to environmental sustainability, AT&T today announced a new challenge for AT&T residential home phone, AT&T U-verseSM TV, broadband, and wireless customers, nationwide: With the help of the Arbor Day Foundation, AT&T will have a tree planted in honor of each customer who opts in to paperless billing – up to 1 million trees in 2010.
According to PayItGreen, if a million customers switch to paperless billing, this would help to save 400,000 pounds of paper, avoid 6 million pounds of greenhouse gases, and prevent 4 million gallons of wastewater from discharging into lakes, streams, and rivers in a year.  And, according to the EPA, planting 1 million trees can absorb more than 1 million tons of carbon dioxide, can provide oxygen for up to 4 million people to breathe in a day,** and can forest more than 1,400 acres of land.***
To opt in to paperless billing and activate the tree planting, AT&T customers can go to www.att.com/paperfree and follow the instructions.****  After enrolling, they can choose to have a tree planted where there is the greatest need — or they can choose between regions of the U.S. that have various needs for reforestation.  As examples, in California this helps provide clean drinking water, and in Michigan, it protects rare birds.

In addition to supporting the environment, managing accounts online with paperless billing provides customers secure access to current statements, payment options, and account histories related to their AT&T bills.  And, thanks to AT&T's mobile broadband services, customers can access their accounts wherever they are, whenever they want.
"AT&T's commitment to planting trees is a shining example of how corporations can make a positive impact on our environment," said John Rosenow, chief executive and founder of the Arbor Day Foundation. "The trees planted by AT&T will help clean the air and drinking water for millions of Americans, restore habitat for wildlife and restore our nation's forests for future generations to enjoy."
Encouraging customers to opt in to paperless billing is one way AT&T is working to support the environment.  AT&T accepts wireless devices for recycling in all 2,000-plus of its retail locations.  Working with customers and other channels, AT&T estimates it will collect roughly 14 million wireless devices for recycling by the end of 2011, which is the equivalent of keeping more than 920 tons of primary materials and more than 13 tons of toxic waste out of landfills.*****
"At AT&T, we encourage all of our customers to make the switch to paperless billing with us this year," said Philip Bienert, vice president, ATT.COM.  "Whether they care about conserving natural resources, supporting reforestation, enjoying the convenience of reducing the amount of mail they receive each month – or all of these things – we're offering them a simple way to make a difference with just a few clicks of the mouse or taps of the smartphone."
In 2009, AT&T announced plans to invest up to $565 million as part of a long-term strategy to deploy more than 15,000 alternative-fuel vehicles over the next 10 years. AT&T also works to enhance energy performance and reduce energy consumption and has begun to use alternative energy sources such as wind and solar power.
Founded in 1972, the Arbor Day Foundation has grown to become the largest nonprofit membership organization dedicated to planting trees, with more than 1 million members, supporters, and valued partners. The mission of the Arbor Day Foundation is to inspire people to plant, nurture, and celebrate trees.
| | |
| --- | --- |
| * | AT&T products and services are provided or offered by subsidiaries and affiliates of AT&T Inc. under the AT&T brand and not by AT&T Inc. |
| ** | Statistics provided by Tree Canada Foundation. |
| *** | Statistics provided by Georgia Forestry Commission |
| **** | Use of AT&T's paperless bill capability requires registration for AT&T's online customer care. |
| ***** | Environmental equivalents provided by ReCellular using the Electronic Environmental Benefits Calculator (EEBC), developed by The University of Tennessee Center for Clean Products and Clean Technologies. |
About AT&T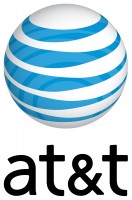 AT&T Inc. (NYSE:T) is a premier communications holding company. Its subsidiaries and affiliates – AT&T operating companies – are the providers of AT&T services in the United States and around the world. With a powerful array of network resources that includes the nation's fastest 3G network, AT&T is a leading provider of wireless, Wi-Fi, high speed Internet and voice services. AT&T offers the best wireless coverage worldwide, offering the most wireless phones that work in the most countries. It also offers advanced TV services under the AT&T U-verseSM and AT&T ?DIRECTVSM brands. The company's suite of IP-based business communications services is one of the most advanced in the world. In domestic markets, AT&T's Yellow Pages and YELLOWPAGES.COM organizations are known for their leadership in directory publishing and advertising sales. In 2009, AT&T again ranked No. 1 in the telecommunications industry on FORTUNE® magazine's list of the World's Most Admired Companies.
Additional information about AT&T Inc. and the products and services provided by AT&T subsidiaries and affiliates is available at http://www.att.com. This AT&T news release and other announcements are available at http://www.att.com/newsroom and as part of an RSS feed at www.att.com/rss. Or follow our news on Twitter at @ATTNews. Find us on Facebook at www.Facebook.com/ATT to discover more about our consumer and wireless services or at www.facebook.com/ATTSmallBiz to discover more about our small business services.
© 2010 AT&T Intellectual Property. All rights reserved. 3G service not available in all areas. AT&T, the AT&T logo and all other marks contained herein are trademarks of AT&T Intellectual Property and/or AT&T affiliated companies. All other marks contained herein are the property of their respective owners.