Rates decrease in 78 counties, increase in ten, remain the same in seven

NASHVILLE – Tennessee's seasonally adjusted unemployment rate for February 2010 was 10.7 percent, unchanged from the January rate of 10.7 percent.  The United States unemployment rate for the month of February was 9.7 percent.
County non-seasonally adjusted unemployment rates for February 2010, released today, show that the rate decreased in 78 counties, increased in 10 counties and remained the same in seven counties. «Read the rest of this article»
Femtocell Service from AT&T Supports 3G Voice and Data, Will Offer Attractive Price Point and Plan Options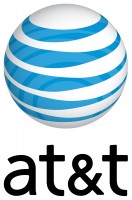 DALLAS — AT&T announced that AT&T 3G MicroCell plans to begin its national roll out beginning in mid April, with new markets activating in cities across the continental U.S. for the next several months.  AT&T 3G MicroCell is an innovative solution that allows residential customers to route wireless phone calls and data connections (or sessions) across a home broadband connection. This solution is designed to benefit customers who live in homes that have coverage impediments that consistently interrupt wireless spectrum, such as dense wall and roof construction or unfavorable terrain.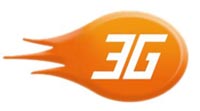 AT&T 3G MicroCell is the only femtocell to support both 3G data and voice services.  Developed in conjunction with Cisco and in a public trial in select markets since September, AT&T 3G MicroCell is available for a one-time cost of $149.99.
Consumers with AT&T 3G MicroCell will be able to easily activate the device the same day it is purchased, thanks to easy, self-install instructions. Technical support is available for customers who need it. «Read the rest of this article»


Fresh off an OVC-opening series victory, Austin Peay's baseball team takes to the road for its next two conference weekends, beginning with a three-game set at defending regular-season champion Eastern Illinois. Due to the impending Easter holiday, the series begins with a 1 p.m., Friday doubleheader followed by a 1 p.m., Sunday contest at Coaches Stadium in Charleston, Ill.
The Govs opened OVC play with a 2-1 series victory against Murray State, last weekend. However, Austin Peay plays its next eight games, encompassing two OVC series, on the road where it has just one win in seven tries.
«Read the rest of this article»

Walking to class, listening to a lecture, reading a sentence accurately or typing e-mail are daily actions most people can do without thinking twice.
But for those who have disabilities, such activities can be a challenge. Their world is different.
That's what the Office of Disability Services at Austin Peay State University wants people to understand. April is Disability Awareness Month, and activities are designed so that the public can see how different life with a disability is. «Read the rest of this article»
Memphis – The Rabidoux for Congress Campaign announced today that the Memphis Labor Council has formally endorsed Dr. Greg Rabidoux in his bid to defeat incumbent Congressman Marsha Blackburn in the 7th congressional district of Tennessee.
The President of the Memphis Labor Council, Irvin Calliste said the Council enthusiastically endorsed Rabidoux and added, "He (Rabidoux) is a good, knowledgeable man who we endorsed because he knows and is for the issues of the working people and that's what we are all about." «Read the rest of this article»