The Clarksville Fox won their season opener against the Tennessee Valley Tigers last Saturday 36 to 6,  and will be facing off with the Chattanooga Locomotion in the football stadium at Northwest High School (800 Lafayette Rd) this Saturday at 7:00 pm. The Fox plan on winning this game on their way to an undefeated season, and to return to the playoffs and the national championship this year. But the players need your support and to hear your cheers at every home game to make this happen!
The Clarksville Fox will kick off the day at 10:00am with their Easter Egg Hunt , which rescheduled from last Saturday due to the wet conditions. They will have inflatables on hand for the kids to play on, Easter Eggs, Candy, and other fun stuff for everyone of all ages.
Tickets are reduced this year to only $8.00 with children 5 and under are admitted FREE. The gates open at 6:00pm and there will be concessions for everyone, inflatable rides available for the kids to play on, and women's semi-pro full contact football!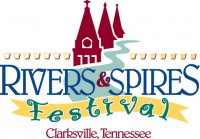 It is spring time again, and April is upon us. That means one thing, Rivers and Spires is just around the corner! The free three day festival will be held on April 15th-17th. It brings people from across the country to Historic Downtown Clarksville to enjoy some of the best entertainment, unique arts & crafts, and the distinctive culture our city has to offer.
One of the biggest impacts of the festival is the exposure it brings for downtown businesses. The festival was unanimously hailed by downtown business owners as one of the biggest benefits to their businesses throughout the year.
Lets take a walk through the downtown area and see what they had to say about the Rivers and Spires festival… «Read the rest of this article»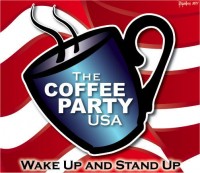 The Coffee Party of Clarksville, TN will meet this Saturday April 10, 2010 at Getsome Coffee (3862 Trenton Road) starting at 12:00 p.m. Come out and join the local Coffee Party of Clarksville, TN as they work to discover solutions to some of our nation's issues. Everyone is welcome no matter their ideology or party affiliations.
The Coffee Party Movement gives voice to Americans who want to see cooperation in government. We recognize that the federal government is not the enemy of the people, but the expression of our collective will, and that we must participate in the democratic process in order to address the challenges that we face as Americans. As voters and grassroots volunteers, we will support leaders who work toward positive solutions, and hold accountable those who obstruct them.
«Read the rest of this article»