Gabriella, Troy and the rest of the gang are back at the Roxy Regional Theatre this spring for Disney's HIGH SCHOOL MUSICAL 2, opening April 9 at 8pm.
Celebrating the last day of their junior year, the East High Wildcats blast onto the summer scene with newfound jobs at the Lava Springs Country Club. Keeping every ounce of the light-hearted fun that makes HIGH SCHOOL MUSICAL a household name, this buoyant sequel takes on the questions of real kids facing the realities of the adult world. Friendships are tested, summer romances go haywire, and the meaning of success is redefined.
Directed by Tom Thayer and choreographed by Chi Lopes, Disney's HIGH SCHOOL MUSICAL 2 stars Mindy Wedner as Gabriella Montez and Aaron Riesebeck as Troy Bolton.
«Read the rest of this article»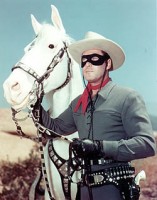 Teaching music is an amazing adventure on a daily basis. You never know what is going to come out of a child's imagination—or mouth! Any teacher will tell you that whatever a child thinks, he or she says aloud without any qualms whatsoever. Children's minds are always imagining and they are testing out the world around them.
For instance, it is not unusual for kindergarten children to have a totally different idea of any word in the English language from the one you have. Take the day when I was playing the "William Tell Overture" and a little boy yelled out, "Listen! It's the Lone Stranger!"
«Read the rest of this article»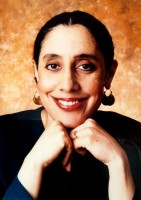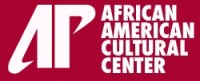 In 1998, Lani Guinier became the first black woman to be appointed to a tenured professorship at Harvard Law School.
Before joining the faculty at Harvard, she was a tenured professor for 10 years at the University of Pennsylvania Law School. During the 1980s, she led the voting rights project at the NAACP Legal Defense Fund and served in the Civil Rights Division of the U.S. Department of Justice during the Carter administration.
«Read the rest of this article»

Are you looking for the inside scoop on the Vols and Lady Vols for the upcoming seasons? You'll find it when the 20th Annual Coca-Cola Big Orange Caravan kicks off on May 3rd in Clarksville, TN.
Join the Montgomery County UT alumni chapter from 11:30am till 2:00pm at First Baptist Church's Laida Fellowship Hall (419 Commerce Street) as we get the inside story on Tennessee football and basketball. Coaches from the Vols football program, men's basketball, and the Lady Vols will be on hand to answer your questions. Specific coaches attendance dependent on availability. You must RSVP by April 10th if you wish to attend, the cost is $20 per person and includes lunch. «Read the rest of this article»