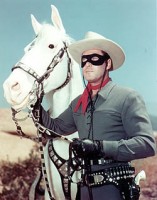 Teaching music is an amazing adventure on a daily basis. You never know what is going to come out of a child's imagination—or mouth! Any teacher will tell you that whatever a child thinks, he or she says aloud without any qualms whatsoever. Children's minds are always imagining and they are testing out the world around them.
For instance, it is not unusual for kindergarten children to have a totally different idea of any word in the English language from the one you have. Take the day when I was playing the "William Tell Overture" and a little boy yelled out, "Listen! It's the Lone Stranger!"
Other kindergarteners perform songs like "The Hokey Pokey" by turning around and promptly falling to the floor, or they are just sitting in their chairs and fall down with no apparent provocation.
Kindergarteners will guess the meaning of any word as they wildly wave their hands to get your attention. I asked a group one day when we were discussing a poem about "a friendly cow" if they knew what "lowing" is. One child said, "I know. It's when you get down real low and nearly hit the ground."
Speaking of falling, on a recent program with first and second graders performing, members of the audience were startled to see two little girls totally disappear from sight as the group was dancing. Both had turned around and had promptly fallen off the bottom step. Immediately they were reported to have continued turning around on the floor as if nothing unexpected had happened.
My third grade students were practicing "God Bless the U.S.A." one day in class. A little boy suggested that "we draw pictures of all the people who have died. Then when we sing 'Stand up!' we could have strings attached to their pictures. When we pull the strings, their pictures would stand up too!"
Attempting to keep a straight face, I had to reject the idea on the grounds that it might be too complicated, not to mention a bit disrespectful.
Not long ago I was playing "Don't Get Around Much Anymore" on the piano when my third grade class entered the room. One of the boys walked over to the piano and mused, "Hmm! For a minute there, I thought I was in a Texas bar!"
On reflection, I had to ask myself several questions. Was my playing that bad? Had he really been in a Texas bar? Had he been watching some cowboy movies (or worse) on television so that he felt that location was something he could attend? One never knows!
Putting children on stage is always a risk. You can go over every possible situation you can think of, describe what to do and what not to do, and remind children frequently of what is appropriate and what is not. However, anything can happen during a performance.
My worst nightmare occurred when I was teaching in Virginia. During a program in which about 100 kindergartners were performing, a set of male twins who had been diagnosed as possibly being autistic began to have a wrestling match on stage. These two loved to tussle with each other and spontaneously began their favorite sport right in the middle of a song. Horrified, I kept directing the group while these two brought the audience to near hysterics. I have never forgotten that night and always remember to include in my instructions prior to performance, "We never ever touch anyone during the time we are on stage." Nevertheless, I still can only shake my head in horror every time I think about that program.
Only the brave, the foolish, or the dedicated teach music! You know that Murphy's Law is always on your shoulder and indeed whatever can go wrong probably will.