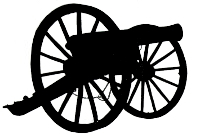 It was just 150 years ago that our nation was torn apart by the Civil War. Brother faced off against brother in often brutal battles. Even after the Union's victory and the eventual reunification of the southern states lingering tensions remained for many years.
It is said time heals all wounds and indeed and we are looking at the approaching sesquicentennial of the Civil War in 2011 with a air of celebration,recognizing of the history of America in a way that everyone can embrace.
We are fortunate to be in an area with a rich Civil War heritage including Fort Defiance (Fort Bruce), nearby Fort Donelson, and other Civil War sites. City and County leaders hope to be ready to attract tourists who will be the traveling the country visiting civil war era sites as a part of the Civil War Sesquicentennial.
«Read the rest of this article»
Nashville, TN – A times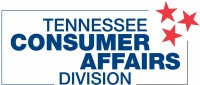 hare's value is tied to travel habits and location. And, when owners' circumstances change, they can sour on their properties and look to resell. But remember, the quickest way to sell property isn't always the wisest way.
Some companies charge high, upfront fees and make deceptive pitches, such as claiming they have buyers lined up when they do not. A company may offer to buy your timeshare interest, take it for a fee that you pay, help you give it to charity, put your timeshare in a travel club or some other option. While some of these offers may be legitimate, be sure to check them out thoroughly before paying anything. Know who you are dealing with, what their contract says and how customers would characterize their experiences. «Read the rest of this article»


Murfreesboro – Another night, another offensive outburst as Austin Peay State University's baseball team posted a season-high 22 hits en route to a 19-13 non-conference victory against Middle Tennessee, Wednesday night at Reese Smith Field.
Austin Peay (16-10) won its third-straight road contest after winning just one of its first eight. The Govs also set a season-high in hits for the third consecutive game and have now posted 58 hits in those three games.
Middle Tennessee (18-11) grabbed an early 3-1 lead courtesy outfielder Justin Guidry's three-run home run in the first inning. The Blue Raiders extended their lead to 4-1 on third baseman Tyler Burnett's RBI double in the second.
«Read the rest of this article»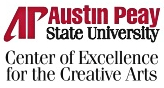 The spring is unpredictable. A sunny afternoon gives way to showers and thunderstorms. A cold morning turns into a humid, 80-degree day. The season has a spontaneity and energy similar to that of a jazz riff. That's why it's fitting that this week, when the trees continue to blossom purple and white, The 49th Annual Mid-South Jazz Festival returns to Austin Peay State University.
For almost five decades, this event has brought top artists to the region including Gary Burton, Kurt Elling, the T.S. Monk Sextet and Sam Yahel and the Yellow Jackets.
The festival also has provided great exposure to jazz through instructional activities and performances for students, teachers and the community.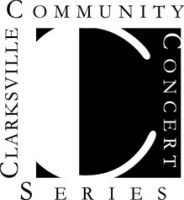 Nationally hailed jazz ensemble the Joel Frahm Quartet headline this year's festival. New York Times critic Ben Ratliff wrote that Frahm "sounds extremely comfortable playing the tenor saxophone," which is what he'll do for audiences in Clarksville this weekend. The Community Concert Series concert begins at 7:30 p.m., Saturday, April 10, in the APSU Music/Mass Communication Concert Hall. «Read the rest of this article»