Smyrna's 'Helping Experience Work @ 50+' event includes resume-writing help, career counseling, AARP workshops on selling your personal brand


Nashville – If you're over 50 and looking for a job, it can take much longer to find one, especially in Tennessee – where unemployment continues to hover at 10.7 percent.
That's why AARP has teamed with Employment Guide to offer a "Helping Experience Work @ 50+" career fair on Wednesday, April 14, in Middle Tennessee to aid job seekers in polishing resume-writing and job hunting skills – and connect them with employers who are ready to hire.
AARP Tennessee Community Outreach Director Tara Shaver will present a workshop several times throughout the day on "The Power of Promoting Yourself @ 50+," which includes tips on creating a personal brand, a 30- to 60-second "elevator speech'' to hook potential employers and tips for "dressing for success."  Times will be posted at the event. «Read the rest of this article»
Total Raised Tops $1.1 Million In Only Four Months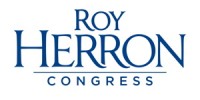 Dresden – Former minister, small town attorney and businessman Roy Herron will report more than $1 million cash on hand in his race for Congress.  Herron has now put together over $1.1 million for his campaign in only four months, raising about $490,000 in the last three months alone.
"Roy's top priority in Tennessee is growing and saving jobs, and his priority for Washington is cutting spending.  People believe in Roy, a person who drives a truck with 380,000 miles on it, because they know he will be a good steward of their money," said Herron Senior Adviser Carol Andrews. «Read the rest of this article»
Doors are opening all across the area
REALTORS® around the nation will be holding open houses on the weekend of April 10 and 11, 2010 during REALTOR® Nationwide Open House Weekend! Thousands of people who have listed their home for sale will open their doors with a REALTOR® as host, for you to look around.
How is this weekend different than any other weekend in April? This is an incredible opportunity for consumers to shop for a new home while: «Read the rest of this article»

Rick and Allison Malone are new business owners. They are the newest franchisees of Clarksville based Lasaters Coffee & Tea. Their store is located in the Willowchase Shopping Center (894 Hwy 76, Suite 101). The store opened on April first, and in what was likely taken by some as a savvy businesses April's fools day joke, offered free drinks to anyone who stopped by the store by that day.
They came to Clarksville through the military. Rick was serving with the 160th Nightstalkers out at the Fort Campbell Army base, and Allison enrolled in the Austin Peay State University's School of Nursing.
Allison said "We fell in love with Clarksville, Tennessee." When asked what specifically about Clarksville she loved the most, she identified the diversity of this community. "You have the feel of a big city, but the people are more friendly, They made us fall in love with Clarksville." she said, "In this city it seems as if everyone knows each other. Everyone has heard of the six degrees of separation theory, but in Clarksville it's really just three."
«Read the rest of this article»