Austin Peay State University's baseball team begins an eight-game homestand when it hosts No. 19 Western Kentucky in a 6 p.m., Tuesday contest at Raymond C. Hand Park.
Tuesday's contest will be the second game of the home-and-home series between the Govs and Hilltoppers. Western Kentucky won the season's first meeting, 14-7, March 2, after coming back from deficits of 5-0 and 7-2.
Austin Peay (17-15) returns home following an up-and-down eight game road trip which it finished with a 3-5 record following a three-game sweep at Eastern Kentucky last weekend. The Govs have won their last four midweek contests.
«Read the rest of this article»
"Get yourself tested" to reduce burden of STD's in Tennessee

Nashville – Tennessee ranks 11th in the nation for reported cases of sexually transmitted diseases. The Department of Health is working to educate Tennesseans on ways to reduce the burden of these preventable infections during STD Awareness Month this April. The goal of this annual health observance is to raise awareness about the impact of STDs and the importance of preventing, testing for and treating these diseases.
"People don't like to talk about these diseases, but they will not go away if we ignore them," said Health Commissioner Susan R. Cooper, MSN, RN. "We urge Tennesseans to learn how to prevent sexually transmitted infections and to talk to their health providers to learn if they are at risk."
The "GYT-Get Yourself Tested" campaign is the primary focus of national STD Awareness Month activities this year, urging people to get tested for STDs. GYT also stands for "Get Yourself Talking," an element of the campaign targeting young people who may be uncomfortable or uncertain about asking medical providers for sexual health services or talking to their partners or friends about testing.
Of the 50 states, Tennessee ranks 11th for numbers of cases of Chlamydia, sixth for syphilis, 12th for gonorrhea and 17th for HIV/AIDS. Department of Health and Centers for Disease Control statistics show young people are particularly at risk: «Read the rest of this article»
Fort Campbell – Fort Campbell was named a "Silver Winner" in the 2010 Chief of Staff of the Army Communities of Excellence competition.
Along with bragging rights, the award brings with it a $500,000 check. The award money can be used only on community projects supporting further community excellence.
"I'm very proud of our team of Soldiers, Families, Department of the Army Civilians, contractors and volunteers who continue to make Fort Campbell such a special place to live and serve," said Fort Campbell and 101st Airborne Division (Air Assault) Commander, Maj. Gen. John Campbell. "This recognition further demonstrates how Fort Campbell continues to meet the challenges of taking care of our Soldiers and Families here at home while simultaneously providing the training resources necessary to ensure success during deployment. While this award is significant, we will not rest on our laurels as we will continue to seek innovative ways to improve the quality of life here on Fort Campbell." «Read the rest of this article»
Monday, April 12, 2010

Water service is disrupted on Lilac Court until approximately 11:30 a.m. while Gas and Water construction workers repair a six-inch water main leak. No road closures are necessary during the repair work.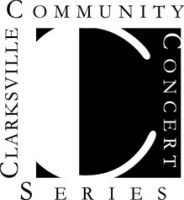 The Clarksville Community Concert Association (CCCA) closed out their 2009-2010 season with a reception hosted by APSU president Tim Hall and his wife Lee at Archwood on Austin Peay State University, during which the CCCA announced their 2010-2011 season's schedule, followed by jazz concert given by the Joel Frahm Quartet.
The last season kicked off with the Todd Hill Orchestra with their big band sound, which was a wonderful concert. Next was Gabriella Montero an emerging improvisational pianist, bringing back a type of classical music that was prevalent in the 19th century, and is undergoing a resurgence today. Mid-season was the Massenkoff Russian Folk Festival, which was a little bit different for the CCCA, as they combine music, dance, and song in their performances. They were followed by the Gateway Chamber Ensemble who were promoting the inaugural album Wind Serenades of Mozart and Strauss. Finishing off the Season was the Joel Frahm and his Quartet.
«Read the rest of this article»