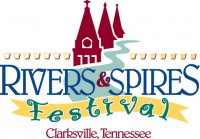 It is spring time again, and April is upon us. That means one thing, Rivers and Spires is just around the corner! The free three day festival will be held on April 15th-17th. It brings people from across the country to Historic Downtown Clarksville to enjoy some of the best entertainment, unique arts & crafts, and the distinctive culture our city has to offer.
The festival this year promises to be bigger and better than ever! With many new events, big name performers, and three days of non-stop fun, there is something for everyone!
«Read the rest of this article»

Grace Lutheran Church (2041 Madison St) is hosting a concert by Pianist Shirley O'Connor, on Sunday, April 18, at 4:00 P.M. at the church, located at 2041 Madison St. in Clarksville, TN. The performance is part of the Grace Lutheran Concert Series.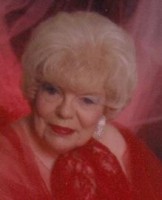 Mrs. O'Connor's performance will mark seventy-five years since her first public performance.  She began studying piano at age five and played at her first recital that year.  She was so little that someone had to lift her onto the piano bench.  When she was 11 she began playing for various organizations and church activities. She became a member of the Saginaw Junior Tuesday Musicale and played for many programs.  Her teachers were Elaine Frueh and Rudolph Puhlman.  She received scholarships to attend Michigan State University where she received a B.M. degree in piano and Public School Music. Her piano study was under professor Joseph Evans.  She did graduate work in Musicology at MSU. Graduate study in piano was under Dr. Forrest Robinson at Central Michigan University where she received her M.M. in Piano Performance. The Marie Marti grant was awarded to her for graduate study by Delta Omicron, international music honorary, of which she is a member.
«Read the rest of this article»