The weekly Clarksville Parks and Recreation Department Recreation Report provides Clarksvillians with a glimpse at the activities and events that are available from the Parks and Recreation Department for them to enjoy together as a family. This weeks highlights include:
Spring/Summer Recreation Guide
Zumba
Senior Olympics
Queen City Road Race
Women's 25+ Recreational Basketball League
Youth Recreation League needs Coaches
«Read the rest of this article»
Save the Date!  This Saturday, May 1st, is the Annual Spring Fling at Dunbar Cave State Park. Outdoor activities for the entire family start at 7:00 am with a Bird Hike and ends with canoeing on Swan Lake in the afternoon.
«Read the rest of this article»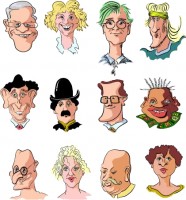 How many times a day do we look at another person or hear him speak and judge who we think this person to be? Our prejudices filter people when we first look at them. If that other person has on baggy pants or has a hair style we consider wild, we may even cross the street to avoid him. If we hear someone speaking English with a foreign accent, we may have preconceived ideas about that person even if we've never had any interaction with her.
Our experiences form our prejudices based on the type of interactions we have or those our family has instilled in us. Most racial prejudice is learned at home. Overcoming our fears—and fear is the basis of all prejudice—is not easy. We form these ideas—many of which are totally mistaken—as a means of self-protection. We believe that harm can come to us through interaction with those who look, sound, and behave differently that we have been taught is the proper way to behave. «Read the rest of this article»
Honored for her fight to obtain healthcare for her disabled daughter

Linda Winford of Clarksville is being honored as a 2010 Mother of the Year by the Tennessee Justice Center (TJC). The award is in recognition of her persistence in battling to obtain medical services for her daughter and for her extraordinary commitment to the healthcare of all children and families. Ms. Winford is one of six parents in Tennessee who are receiving the 2010 TJC Mother of the Year award.
«Read the rest of this article»