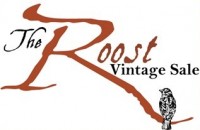 The Roose Vintage Sale is Clarksville's answer to all of those fabulous "occasional sales" happening too far away from us!   Most are held in a barn or out in someone's field, but we're going to use the space above ARTifacts—thus the moniker, "The Roost."
The Summer 2010 issue of Flea Market Style magazine addresses these sales as the events which draw crowds of record numbers in many communities. «Read the rest of this article»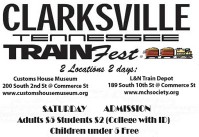 The model train layouts at Clarksville's Customs House Museum always draw a crowd. Once a year, the museum and the Montgomery County Historical Society (MCHS) host TRAINFEST, where people who like model trains will find much more to enjoy.
Trainfest 2010 will be held May 1st and 2nd at the Customs House Museum and the L&N Depot in Clarksville, Tennessee.
«Read the rest of this article»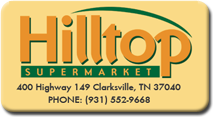 On Saturday, May 1st, Hilltop Supermarket will hold it's 1st annual BBQ cook off. There will be up to 25 teams, 4 people per team, with one head cook. The contestants will be cooking chicken and spare ribs to be judged. Each team must submit at least 6 separated and visible portions of meat. Fires can be of wood, wood pellets, charcoal and/or gas. No ground fires are allowed but barrel fires are ok. Judging will be based on taste, texture and appearance.
There will be fun and games for all those that attend as well as prizes to be won. Chicken will be judged at 12:30 pm and spare ribs at 1:00 pm. There will be a 1st, 2nd and 3rd place awards for each meat category. «Read the rest of this article»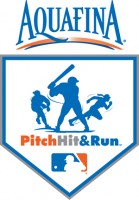 The annual local Pitch, Hit, and Run Competition was held April 17th at Heritage Park Softball Fields. This is the official skills competition of Major League Baseball and is comprised of 3 parts: The "Pitch" contest allowed youth to attempt to throw strikes like MLB pitchers by pitching to hit the MLB Strike Zone. The "Hit" contest was a chance for competitors to take a swing from home plate and be judged on distance and accuracy just like in MLB. After pitching and hitting, came the "Run" portion of the competition. Competitors started at 2nd base and tested their speed running into home plate.
«Read the rest of this article»