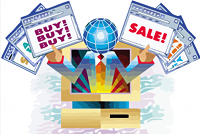 As with many of you here, I have had various courses in communication. From seminars to college courses I have tried to learn from them and become a better communicator both in person, verbal and via message.
When communicating via the Internet (email, blog, forum, website, etc) there are many aspects to communication that are missing: body language, voice inflections, facial expressions and gestures. This makes it difficult for the sender to get their message across to the receiver.
I can't tell you how many times I have read a message and received it in a totally different manner than what the sender had intended. Certainly I have written many communique that have been taken out of context. It is rather easy to do given the lack of factors mentioned above.
Many Professionals, whether they be Realtors, Mortgage Brokers, Car Dealers, etc. have flashy websites, speak eloquently, and even have photos of happy families posted on their sites. When you meet them in person you hardly recognize the person and while their website boasted quality service or many other aspects, you find out a little too late that the message received via the Internet was not an accurate depiction of the person, business or the service provided. «Read the rest of this article»