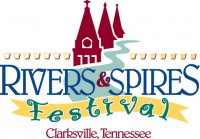 The 8th annual Rivers and Spires festival drew to a close late Saturday evening. The weather was perfect and  helped to bring out record numbers of people to the festival. In excess of 40,000 people are estimated to have attended the three day festival this year. The organizers and volunteers did an outstanding job and are to be highly commended for their efforts!
Seven distinct stages hosted 17 Christian, 17 Country. 6 Jazz, and 16 Rock acts including the incredible headliner for this year, the Charlie Daniels Band. Along with a huge selection of other performances including a free performance by the Roxy Regional Theatre of Disney's High School Musical 2, and performances by various CMCSS School's Dance and Choir teams.
«Read the rest of this article»
The Tennessee Titans Caravan stopped in Clarksville, TN yesterday at the Shoe Carnival on Wilma Rudolph Blvd. Each day a different player headlines the Titans Caravan, on this day it was #71 Michael Roos, one of the NFL's top linemen and a building block of the Titans' future. He was joined by Titans mascot T-Rac, the "Voice of the Titans" Mike Keith, Titans Radio Gameday Host Larry Stone and other Titans staff members.
The vast majority of Caravan visits are presented by one of the nearly 70 affiliates of the Titans Radio Network, the exclusive radio home of the Titans, in this case it was local Radio Station WJZM, which was represented by its owner Hank Bonecutter and other station staff.
«Read the rest of this article»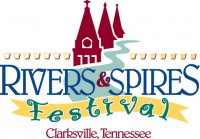 The 8th Annual Rivers and Spires festival continued today, blessed with perfect weather that brought the crowd out in droves for the Friday afternoon and evening acts.  Thousands of people gathered together in Historic Downtown Clarksville to enjoy free concerts, contests, shopping, and much more. The Festivities continue in the morning  starting at 10:00 am.
«Read the rest of this article»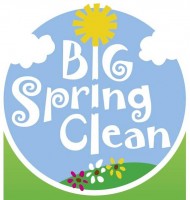 When the weather starts to warm up and the days get a bit longer, its natural to want to bring some of that warmth and light indoors.  Its time for the comfortable clutter of winter to be stored away and to lighten up the house to get ready for Spring.  Here are a few ideas to help you get started on your own spring cleaning.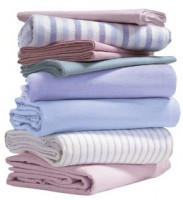 Put away those afghans and down comforters. Bring out cotton quilts and blankets. 
Take up heavy wool or shaggy rugs  and replace them with lighter weight  rugs or go without rugs.
Pull back the curtains and let in some light. Consider changing out your heavy drapes for light weight curtains or lace panels, at least until the very hot days of summer arrive «Read the rest of this article»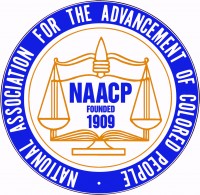 It is with deepest sympathy and regret that we pause to acknowledge the passing of Dr. Benjamin Lawson Hooks, a great lion and trail blazer of civil rights and social justice. Dr. Hooks a "golden throated warrior and silver tongue orator of the gospel", slipped quietly away this morning in Memphis, Tennessee with his faithful wife Mrs. Francis Dancy Hooks and daughter, Pat at his side.
Dr. Hooks served as head of the National Association for the Advancement from 1977 to 1992. Under his leadership, the Association was retooled to partner with corporate American and expand the member based programs.
«Read the rest of this article»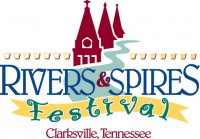 The 8th Annual Rivers and Spires kicked off today with the unveiling the refurbished Doughboy statue honoring World War vets. The Statue was rededicated in a ceremony in front of the Clarksville Transit Station on Legion Street where the statue will remain on display.
The Clarksville Leaf-Chronicle led the drive to raise the funds needed to renovate the badly damaged statue. Current publisher Andrew Oppmann welcomed the crowd to the ceremony, then after the posting of the colors and the playing of the national anthem, former publisher Gene Washer took over at the podium.
Washer said "I made the initial inquiries about restoring the statue, and that was the quickest way to be given the job." to which the crowd laughed.
«Read the rest of this article»
When I was growing up, I believed that the most glamorous corsage any woman could receive was either a huge purple or white Cattleya orchid. My dad believed that too and usually presented both my grandmothers and my mother with either this type of showy bloom or a couple of Cymbidium orchids for most special occasions.
When I lived in College Park, Maryland, I visited Kensington Orchids just off the Beltway outside of Washington, D. C., and bought my first Cattleya orchid plant. When I lived in Belmont, Massachusetts, I was fortunate to belong to the Massachusetts Orchid Society and to get to know Dick Peterson, then editor of the American Orchid Society Bulletin. When I moved to Charlottesville, Virginia, I was one of the founding members of the Charlottesville Orchid Society and served as its first president.
Orchids became a wonderful hobby that I enjoyed for many years. By 1980, I had left these wonderful plants behind along with my first husband and it was not until the past couple of years that I once again began to incorporate orchid growing in my gardening efforts. «Read the rest of this article»
The Friends Of Fort Defiance are hosting their 6th annual March To The Past on Sunday April 18th 2010 from 1:00 pm till 5:00 pm.  The event will be held on Old Clarksville-Springfield Road on private property adjacent to Port Royal State Historic Area.
Military and Civilian reenactors will be giving presentations showing what life was like in the 1860's.  Displays on soldier's rations, quilting, sewing, family life, 19th century medicine, soldier life and many more are planned. There will be a cannon firing  and other military activities.

«Read the rest of this article»
In a gala event at the Roxy Regional Theatre local Radio Station owner and Comedian Hank Bonecutter's dream of using his love of comedy to enact community change came true. The first Comedy on the Cumberland raised approximately $6,000 of which the proceeds went to benefit Project F.U.E.L.
Project F.U.E.L. feeds hungry children in the Clarksville/Montgomery County school system. "Over twelve hundred school children leave school on Friday, and don't have a solid meal again until they return to school on Monday", said Bonecutter, "This is embarrassing and unacceptable". The life's mission of Denise Skidmore, who was led to this effort by her Christian faith. "I was searching for a purpose in my life, wondering what would be my footprint if I were to die today" she said, "I want to feed every child I can. I won't stop until they are all taken care of".
The success of this show has already created quite a buzz among Nashville comedians. With comedians contacting Bonecutter to see how they can get to Clarksville to be part of future Comedy on the Cumberland shows.
John McDonald and Tom Thayer from the Roxy Regional Theatre graciously provided the use of their luxurious theatre as the venue for this charity benefit.
F&M bank and Wendy's of Clarksville provided the financial backing for the event, with Clarksville Online, Discover Clarksville, Ad One, Clarksville's Best Buys along with CDE Lightband providing promotion for the event. "All of our partners jumped on this opportunity to help Project F.U.E.L without hesitation", said Bonecutter, "We couldn't have done it without them". «Read the rest of this article»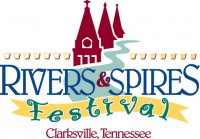 It is spring time again, and April is upon us. That means one thing, Rivers and Spires is just around the corner! The free three day festival will be held on April 15th-17th. It brings people from across the country to Historic Downtown Clarksville to enjoy some of the best entertainment, unique arts & crafts, and the distinctive culture our city has to offer.
The festival this year promises to be bigger and better than ever! With many new events, big name performers, and three days of non-stop fun, there is something for everyone!
«Read the rest of this article»