Maj. Gen. John F. Campbell, Commanding General of the 101st Airborne Division (Air Assault) and Fort Campbell announced earlier today Soldiers assigned to the post will receive a Day of No Scheduled Activities (DONSA) tomorrow, May 7th to allow them the opportunity to take care of their households which may have been affected by the recent flood.
While not all Fort Campbell families were impacted by the flood, the DONSA will allow Soldiers an opportunity to voluntarily assist in area recovery efforts.
"We here at Fort Campbell and the 101st Airborne Division (Air Assault) share a particularly close bond with the local communities, and if our Soldiers want to spend their personal time assisting our neighbors in this time of need, we encourage them to do so", said Campbell. «Read the rest of this article»

Mayor Johnny Piper will hold a second meeting tomorrow with homeowners and business owners who have been affected by this historic flood. Mayor Piper and other City officials will address questions and concerns regarding the next steps in the recovery of this flooding crisis.
The meeting begins tomorrow, May 7th,  at 2:00 pm at Riverview Inn at 50 College Street near Public Square.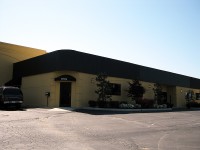 Randy Lopshire, Senior Pastor of Riverside Church on Riverside Drive, has coordinated a team from church staff and volunteers to aide and assist relief in the Riverside District. Being located at ground zero on the South end across from the new marina, the church sits untouched by the havoc from the flooding. "We believe we're here by design in this location to reach out and be a helping hand to numerous hurting businesses and families in the area," says Pastor Lopshire.
The church has already left messages and made communications the local Red Cross, Emergency Management, interviewed with the Executive Editor of Clarksville Online, and Montgomery County Sheriff's office. «Read the rest of this article»
Parents, Child Care Providers Must Remain Vigilant, Know Children's Whereabouts

With several schools systems closed following flooding in the state, the Tennessee Department of Health issues an urgent call to parents and adults providing care to keep kids and teenagers from flood waters as well as rivers, lakes and creeks that have higher than normal water levels and strong currents.
 
"It's important that parents and adults responsible for children and teens don't let down their guard as flood waters start to recede. They should know where kids are at all times and make sure they are not in danger," said State Health Commissioner Susan R. Cooper, MSN, RN. "The water presents a huge temptation to kids from elementary to high school age, especially as temperatures rise. This is a matter of urgency and can mean the difference between life and death." «Read the rest of this article»

On the third floor of Austin Peay State University's Harned Hall, the words of the University's fight song are now mounted on a wall.
"Smash! Bang! To victory/Go the Governors of Austin Peay."
The song, along with several black-and-white photos of the campus, lends a nostalgic, collegiate atmosphere to the hallway, but it also helps tell the story of APSU. For the last semester, a group of students in a public history class have spent hours tracking down old photos and other bits of information to create a display depicting the history of APSU. «Read the rest of this article»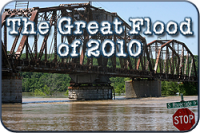 In a meeting with the Business owners who were affected by the Great flood of 2010, Clarksville Mayor Johnny Piper outlined how the City of Clarksville plans to help them recover from this natural disaster. Part of that assistance came from Governor Phil Bredesen and the Federal Emergency Management agency with the announcement that Montgomery County Tennessee is one of six Tennessee counties that were declared a Federal Disaster Area by President Barack Obama.
«Read the rest of this article»