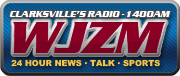 WJZM's  (1400 AM)  "Clarksville in Review" tomorrow morning from 8:00 am – 10:00 am will be two hours of flood relief information and interviews with those helping recover from the flood. You are encourage  to listen and learn how you can take part in the recovery. 
There will be lots of information that will be helpful. Also, call in your stories of the Great Flood of 2010.
You can also listen online at www.wjzm.com/listenlive.php.
By Task Force Rakkasan Public Affairs
FORWARD OPERATING BASE SALERNO, Afghanistan – When Sgt. Brandon Bougades, C Troop, 1st Squadron, 33rd Cavalry Regiment told his reenlistment NCO "Let's get this done before something happens" during a May 6 conversation, he had no way of knowing how prophetic his statement would be.
The White Sulfur, West Va. native had spoken with Jeffersonville, Indiana's Sgt 1st Class Robert Waller, Headquarter and Headquarters Company, 3rd Brigade Combat Team, about adding another six years to his time in the Army.
To make the event special, he scheduled his reenlistment ceremony for May 7 – his 28th birthday.
«Read the rest of this article»
This release does not in any way concern DRINKING WATER. The water plant has been unaffected by the flooding and all drinking water from the City of Clarksville is SAFE.

Due to the recent flooding conditions the Clarksville Sewer Treatment facility is shut down until further notice. The Clarksville Gas and Water Department requests that everyone in the Clarksville water and sewer service area please minimize water usage in a cooperative effort to reduce the amount of used water sent to the sewer treatment plant. The effort is to relieve the burden on the sewer plant to make repairs. The department especially requests that high volume water consumers voluntarily curtail water consumption until some of the sewer system operations are restored to service.
Residents Urged to Use Repellents, Other Methods to Prevent Bites

Standing water provides the perfect breeding ground for mosquitoes, so flooded areas in middle and west Tennessee could cause significant increases in populations of these disease-carrying pests. The Tennessee Department of Health is reminding residents working to clean up homes, businesses and other facilities in Tennessee to take steps to help prevent illnesses associated with mosquitoes.
"Prevention is the first line of defense from mosquitoes, and we have worked hard to reduce mosquito-borne illnesses in Tennessee," said Tennessee Health Commissioner Susan R. Cooper, MSN, RN. "As families work to clean out and restore their homes in the days and weeks ahead, it's imperative that mosquito repellants be used and other recautions be taken to protect our health." «Read the rest of this article»

FEMA representatives in touch with the Department have instructions for people affected by the historic flood that has devastated Middle Tennessee: Treat with suspicion anyone claiming to be with the agency who shows up unannounced.
"FEMA, whose representatives have been explaining their process, are clear – people claiming to be with FEMA who show up unannounced to the homes of residents without their case information are likely fraud artists," says Commerce and Insurance (TDCI) Commissioner Leslie A. Newman. "FEMA recommends you call the police, should that occur." «Read the rest of this article»
Last Updated: 7:00 pm May 7th, 2010

We have received several calls about the disposal of trash during this recovery process.  The City of Clarksville is not responsible for dumpsters.  However, if property owners stack their trash and items that cannot be salvaged by the roadside, the Street Department can pick it up at no charge.   A dumpster is not needed. 
PLEASE NOTE:  The Street Department will WILL NOT pick up discarded sheetrock, insulation or other building materials damaged by floodwaters.
For information on how to get items picked up, call Mike or Cindy at the City Building and Codes at (931) 645-7426.
This notice deals with surface waters only. It does not in any way concern drinking water. The water plant has been unaffected by the flooding and all drinking water from the City of Clarksville is SAFE.

Due to the extreme flooding in the Cumberland River basin and localized Clarksville area flooding, all surface water (creeks, streams, puddles, and ponds) in Clarksville and the general area should be considered contaminated. The Clarksville Gas and Water Department recommends the public abstain from wading, swimming, or drinking from any surface water source. The water may be contaminated with gasoline, oil, untreated wastewater, or other hazards.
Beginning with the Spring 2010 graduating class – and for subsequent commencements in May, August and December – the Austin Peay State University College of Graduate Studies will honor a graduate student whose thesis is judged worthy of a Best Thesis Award.
The first recipient is Claire Cain Teter, who will receive a Master of Arts in English during Spring Commencement on May 7th. Shortly before graduation rehearsal at 4:30 pm, Thursday, May 6th, she will receive a certificate and medal to wear at commencement. «Read the rest of this article»

ATLANTA, Va. — Members of the Federal Emergency Management Agency (FEMA) team are in the field meeting with people affected by the Tennessee storms and flooding that started April 30 and legitimate FEMA staff won't ask for personal information, such as a Social Security number, or request payment at the time of the inspection.
State and FEMA teams are canvassing communities in Cheatham, Davidson, Dyer, Hickman, McNairy, Montgomery, Perry, Shelby, Tipton and Williamson counties, offering individuals and small business owners information about available disaster assistance programs. «Read the rest of this article»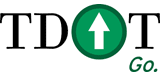 Commissioner Gerald Nicely awarded ten emergency contracts late Wednesday to repair damage to bridges and highways as a result of the recent floods in west and middle Tennessee. The Tennessee Department of Transportation had already begun the arduous process of assessing the damage to bridges and roads across the state.
"In times of crisis, it is imperative that government agencies move quickly to respond," said Governor Phil Bredesen. "This action will help get inspections completed, contracts signed and work underway, which is just what I expect. I appreciate TDOT and other state agencies moving quickly to respond to this flood event."
Bridge inspection teams have been brought in from east Tennessee to supplement inspectors in middle and west Tennessee, and according to Nicely, TDOT has created five additional inspection teams, consisting of Headquarters employees who are trained to do damage assessments, through either engineering or other technical qualifications. «Read the rest of this article»