A preliminary report was released by the City of Clarksville today of all the flood damage in the area.  Only real properties that were damaged or destroyed are indicated in the report.
Damage estimates are expected to grow in the coming days.
As of May 8th, 2010 at 9:00 am:
Riverside Drive: 210 business damage reports
By-pass: none reported
College Street: 30 reported
Kraft Street: 20 reported
Tylertown Road: 11 reported
Hwy 48 & 13: 8 reported
Dunbar Cave Road: 41 Homes damaged
Southern Hills: 15 reported
Rest of City: 62 reported
Woodstock water still to high to assess: none reported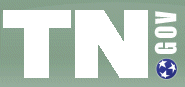 In the wake of the historic flooding that has devastated Middle Tennessee, the Department's Insurance Division has been reaching out to insurers about resources available to affected Tennesseans. Insurers have set up hotlines and have shared contact information.
This list will expand and be re-sent as needed. «Read the rest of this article»
27 Counties elegible for additional benefits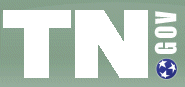 Disaster Unemployment Assistance (DUA) benefits are available to workers in Benton, Carroll, Cheatham, Crockett, Davidson, Decatur, Dickson, Dyer, Fayette, Gibson, Hardeman, Haywood, Henderson, Hickman, Houston, Humphreys, Madison, Maury, McNairy, Montgomery, Obion, Perry, Rutherford, Shelby, Sumner, Tipton and Williamson counties who are out of work as a direct result of severe storms, flooding, straight-line winds, and tornadoes that began April 30th, 2010, and are continuing, Commissioner of Labor and Workforce Development James Neeley reported today.  The declaration number is FEMA-1909-DR.
"This is a direct line of assistance for those who are out of work due to this natural disaster," said Commissioner Neeley.  "These counties are the starting point, and we'll open this assistance to other counties as they are declared disaster areas by FEMA."
The Department of Labor and Workforce Development administers the program on behalf of the federal government.  According to Neeley, persons unemployed as a direct result of the severe storms, flooding, straight-line winds, and tornadoes must file their claim for DUA benefits within 30 days of this announcement. «Read the rest of this article»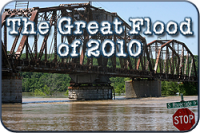 The New Providence Church of Christ, at 421 providence blvd. has food, water, cleaning supplies, pillows and blankets from the Church of Christ relief center. They will be open today for distribution.
Call (931) 647-7825 for more details. Visit their website at www.np-coc.com.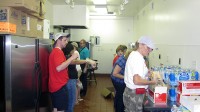 What was thought to be a slow trickle of relief volunteers and clean up crews for lunch ended up being over 500 Military personnel that were dropped off at the Riverside Church parking Lot on the South end of Riverside Drive. Church staff and volunteers kicked into high gear as they rallied meals for the workers and business owners. «Read the rest of this article»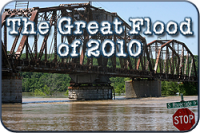 A walk thru the flood damage at Hardware City with owner Joni Covington. We take a look at the type of damage their having to deal with as well as how they are cleaning up after the disaster.
There is plenty of work to be done and they can use all the helping hands they can get.

Green Bank has about 65 lobby chairs that they will donate to a business or businesses in need. You do not have to take all of the chairs, only the number you need.
Call (931) 920-7000 for more information.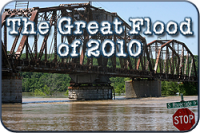 First Missionary Baptist church will open it's food pantry and their clothing closet today at 9:00 am. If you are in need, come to the church at 303 Fairview Lane in St. Bethlehem.
For more information, call (931) 905-0749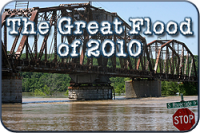 McLeod's, INC on 48 Washington Street is giving away free cleaning solutions for you to disinfect your property. Bring a container and they will give you all you need.  This will kill harmful microorganisms that you do not want on your property.
Call (931) 645-5882 for more details.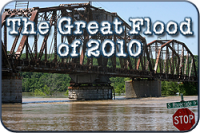 This is a collection of documentary photos of the May 2010 flood in Clarksville-Montgomery County Tennessee. The flood broke all recent records and came within 5 feet of the largest recorded flood on record, the 1937 Flood. The flood stage is 46 feet, the previous record (1975) was 57.10 feet, the crest of this flood was 62.58 feet.
«Read the rest of this article»