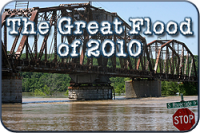 Rivers Side Drive re-opened at 4:45pm today making the last major traffic artery in Clarksville, TN to be closed by the Great Flood of 2010 available to the public once again. The road has been the subject of intensive attention by the Tennessee Department of Transportation and the City of Clarksville's Street Department from the moment it emerged from the receding flood waters. The road had been kept closed partially to give business owners time to remove flood debris from their businesses, and the city time to remove it from the roadside.
While the curfew in the area is no longer in effect, the Clarksville Police Department will be conducting extra Patrols along Riverside Drive to prevent looting. There were two instances of attempted looting during the flooding, one at the Rhino Mart and the other at Riverside Pro Archery.
«Read the rest of this article»
Removal of mold reduces health risks and property damage

The flood waters in Tennessee are receding, but another problem may be rising. After natural disasters such as floods and tornadoes, excess moisture and standing water contribute to the growth of mold in homes and other buildings.
In just 24-48 hours of water exposure, surfaces and materials can become contaminated with mold. Saturated walls, soggy furniture and soppy carpet are the perfect environment for the development of mold and mildew, which can lead to health hazards. «Read the rest of this article»
SBA Stands Ready to Assist Tennessee Residents Affected by Severe Storms, Flooding, High Winds and Tornadoes
Following the announcement of the Presidential disaster declaration in Tennessee for several counties affected by the severe storms, flooding, high winds and tornadoes that began on April 30th, Administrator Karen G. Mills of the U.S. Small Business Administration issued the following statement:
"The U.S. Small Business Administration is strongly committed to providing the people of Tennessee with the most effective and customer-focused response possible to assist homeowners, renters, and small businesses with federal disaster loans. Getting our businesses and communities up and running after a disaster is our highest priority at SBA." «Read the rest of this article»
Landlords urged to list available units immediately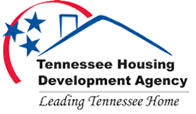 Many Tennesseans have been displaced from their homes after heavy rains swelled the Cumberland River and other Tennessee waterways. To help these displaced residents find housing quickly, the Tennessee Housing Development Agency is urging all property providers to list available rental housing on the free, statewide housing locater service TNHousingSearch.org as soon as possible. The process of listing takes about 10 minutes and is completely free. «Read the rest of this article»
Originally published in December 2008, republished for Mother's Day 2010 at the author's request.
Mugly was a farm cat to an elderly woman in Muhlenberg, Kentucky. She was quite nondescript as far as coloring, a bit of a mix of several dark colors all rolled into one. She was not fancy by any means, and was content living the outside life, catching mice, and sleeping on a patch of warm hay in the tool shed out by the barn. However, Mugly had a desire for something that went beyond farm life. She yearned for something that other female cats never gave much thought to. She wanted to be a mother to kittens. «Read the rest of this article»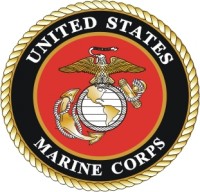 When Lance Cpl. Kristopher Kirkpatrick sat down to breakfast with his fellow India Company Marines Monday, he was greeted with the news that half his hometown was under water. "Immediately I called home to make sure everyone was okay," said Kirkpatrick, a sawgunner with India Company, 3rd Battalion, 24th Marine Regiment, who returned from Iraq in January. "My family is all okay, and my house was okay, but my sister, who is on the river side, her apartment is underwater."
Kirkpatrick, along with 10 other India Co. Marines supporting Marine Week Boston, spent Thursday clearing brush in Franklin Park, in cooperation with the Franklin Park Coalition. Kirkpatrick said he was happy to help out at the park, because parks are so important to communities.
«Read the rest of this article»
No Immediate Need to Get Tetanus Shot Before Recovery Work Begins

The Tennessee Department of Health is working with the Metro Nashville Health Department and other county health departments to educate residents about tetanus and who is and is not at risk. According to the Centers for Disease Control and Prevention, exposure to flood waters or debris does not increase your risk for tetanus.
"It's not necessary to get a tetanus shot just because you have been in flood water. Being in flood water does not increase your risk for developing tetanus," said state Health Commissioner Susan R. Cooper, MSN, RN. "You should get a tetanus shot if you haven't had one in 10 years or more." «Read the rest of this article»
They came by the hundreds soldiers' from Fort Campbell ready to assist those in need of help in our flood ravaged community. These selfless soldiers voluntarily went into some of the dankest, dirtiest environments in our city; and yet were still able to come out of it with a smile on their face!
They were seen as a godsend by the people they helped with the flood cleanup on Friday including local businessman Bill Roberts of Thunder Road Automotive & Marine whose face couldn't help breaking out in a broad smile as he saw even more soldiers had arrived at his business to help out. At Hardware City owner Joni Covington had teams of soldiers throughout her store and was vocal in her praise for them "These soldiers are absolutely amazing" she said. At Mary's Music and BFS Insurance the soldiers were gathered in a group with Freddy Wyatt and Andy Jones who were busy thanking them for their hard work that day.
«Read the rest of this article»