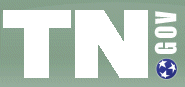 The Tennessee Board for Licensing Contractors warns recent victims of flooding to use caution when hiring a contractor to repair or rebuild their homes. Unscrupulous, unlicensed contractors often prey on victims of natural disasters. The Board has found in the past where some contractors take advantage of homeowners who are anxious to rebuild. Take your time and protect yourself against con artists who will take your money and run, or from incompetent contractors who will perform shoddy work. Hire only licensed contractors and check them out with the Board.
The following is a list of tips to hiring a contractor; explanation of when a license is required by law; how to verify whether a contractor is properly licensed and if they have a history of complaints. «Read the rest of this article»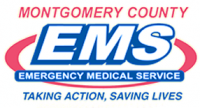 Nashville, TN—In 2009, ambulance services in Tennessee responded to over one million 911 calls. The second annual EMS Star of Life Awards Dinner & Ceremony will honor the dedication of those who provide day-to-day lifesaving services on the medical "front line" in Tennessee. The ceremony will present actual patient scenarios and reunite the EMS caregivers with the individuals they treated from the eight EMS regions across the state.
One of many survivors attending the EMS Star of Life is three-year-old William Underwood from Memphis who was saved by the volunteer medical personnel at Bellevue Baptist Church after falling and crushing his trachea. He was then transferred to LeBonheur Children's Medical Center by Memphis Fire where he underwent immediate surgery. «Read the rest of this article»
The Clarksville Area Chamber of Commerce, City of Clarksville and Montgomery County are holding a Flood Recovery Expo this week for all local residents and businesses affected by the floods.
The expo will be held Wednesday, May 12th, from 10:00 am to 2:00 pm at Austin Peay State University's Red Barn at 256 Marion Street, and will be a "one-stop shop" for recovery information. Agencies involved in disaster recovery will be represented including city and county departments, relief and volunteer agencies, and service providers.
For more information, contact Mark Hays at (931) 245-4339.

The City of Clarksville released an updated report on all of the flood damage in the area today.  
Only real properties that were damaged or destroyed are indicated in the report.
As of May 11th, 2010 at 8:30 am:
Riverside Drive: 218 business damage reports
By-pass: none reported
College Street: 30 reported
Kraft Street: 20 reported
Tylertown Road: 11 reported
Hwy 48 & 13: 8 reported
Dunbar Cave Road: 41 Homes damaged
Southern Hills: 15 reported
Rest of City: 62 reported
Woodstock: 8 reported 
Rest of City: 68 reported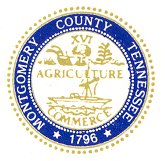 Starting today May 11th, Bi-County will start collecting household hazardous waste from residents that have had damage from the recent floods.
To get pickup they will need to call our office at 648-5751 and leave their information. If it is after hours or no one answers go to extension 104 and leave information, name, phone # and address and we will pick-up as soon as possible.