The City of Clarksville has released the following building permit procedures.
Due to recent events the following guidelines for flood damaged properties will apply. «Read the rest of this article»
Early registration discount on selected courses

Develop a new skill, explore a new idea, learn a new language or seek a new career with a class from Austin Peay State University's Center for Extended and Distance Education. Register early and receive a 10 percent discount on selected courses. Preregistration is required for each course. «Read the rest of this article»
Clarksville's first Police Officer killed in the line of Duty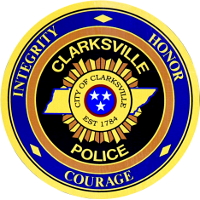 On or about February 5th, 1943, Leonard Nipple was appointed patrolman with the Clarksville Police Department under Chief John Balthrop.  Officer Nipple came here from Kansas. He was considered a good officer, fearless, dependable and had the respect of the entire police force, receiving the nickname of "Cowboy".
The morning of August 9th, 1945, a fire broke out at the Clarksville Laundry which became so intense it melted and shattered windows of a number of other businesses across 3rd Street.  Officer Nipple responded with firefighters to the scene.  He was standing with the firefighters in the doorway of the laundry's boiler room when a wall collapsed and Officer Nipple and Firefighter Marshall Hodge were struck by falling brick.  Officer Nipple succumbed to his injuries and died.  Firefighter Hodge was taken to the hospital, treated and released. «Read the rest of this article»


Clarksville Parks and Recreation is going to start providing Senior Citizen Only Events at Kleeman Community Center.  The first event is a Senior Citizens Dance to be held on Friday May 21st, 2010 from 6:30 pm to 8:30 pm at the Kleeman Community Center on 166 Cunningham Lane.  This event is for adults from age 50 and up.  The admission cost is $2.00 per person.  Come out  for some refreshments, music, and socializing.
National Police Week 2010: Honoring and Remembering our Fallen Law Enforcement Officers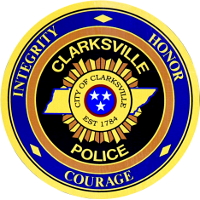 In 1962, President John F. Kennedy signed Public Law 87-726 that set aside May 15th as National Peace Officers' Memorial Day and the week in which May 15th    falls as National Police Week. This year, National Police Week will run from Sunday, May 10th through Saturday, May 16th.  The law was later amended by the Violent Crime Control and Law Enforcement Act of 1995, Public Law 103-322 signed by President Bill Clinton, directing that the flag of the United States be displayed at half-staff on all government buildings on May 15 each year as a tribute to law enforcement officers who have died in the line of duty.
Clarksville – Again this year, communities across the United States will come together during National Police Week, May 9th-15th, to honor and remember those law enforcement officers who made the ultimate sacrifice, as well as the family members, friends and fellow officers they left behind. «Read the rest of this article»