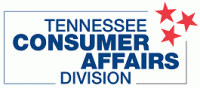 With the historic flooding that occurred across Tennessee, Consumer Affairs cautions consumers to be on guard against the various frauds that can occur after any disaster. «Read the rest of this article»
2,000 Immediate openings offered at Tennessee Career Centers
Tennessee Career Centers are announcing the availability of more than 2,000 area jobs to assist in the cleanup and restoration of flood-damaged properties.  The jobs are mostly temporary, do not require experience, and offer pay rates averaging $8:00-$10:00 per hour.
"These jobs provide opportunities for people to help with projects that are important to communities working to clean up and rebuild," said Labor Commissioner James Neeley.  "This obviously is tough work; however, we've received calls from all over the state from motivated individuals who are looking for ways to help in the clean-up effort as well as earn an immediate income." «Read the rest of this article»
Clarksville's first K9 killed in the line of Duty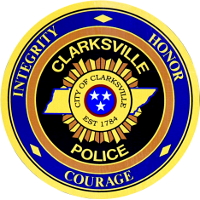 Police Service Dog (PSD) KING, a 4-1/2 year old German Shepherd assigned to Clarksville Police Department's Canine Unit made the supreme sacrifice in May of 1978.
On the night of May 22nd, 1978, King was accompanying his partner, Officer Ralph Prost, in responding to a burglary in progress call.  As Officer Prost approached the house, a man stepped out with a shotgun. He raised his weapon to fire at the officer and King, true to his training, sprang in front of Officer Prost, taking the shotgun blast to his body that was intended for his partner. 
Police Service Dog King was laid to rest with the dignity and honor accorded to all law enforcement officers. He had given his life unconditionally.
During his law enforcement career. , King assisted in 1,366 backup calls and 42 apprehensions.

 The City of Clarksville is placing a deadline on storm debris pickup services provided by the Clarksville Street Department, free of charge.
No requests will be taken after the dates and times listed below:
Business and commercial properties must make a request by 4:30 pm on Friday, May 14th to be eligible to have storm debris removed.
Residential properties must make a request by 4:30 pm on Friday, May 21st to be eligible to have storm debris removed.
Debris removal for Woodstock subdivision will remain open until further notice.
To request this free service, call the Building and Codes Department at (931) 645-7426.
FORT CAMPBELL, KY – Maj. Gen. John F. Campbell and Command Sgt. Maj. Scott C. Schroeder, Commanding General and Command Sergeant Major of the 101st Airborne Division (Air Assault) and Fort Campbell, will case the 101st Airborne Division colors and welcome Col. Dominic J. Caraccilo as the post Senior Mission Commander during a 10:00 am ceremony at the Division headquarters on Wed., May 19th.
The colors casing ceremony marks the final step in deployment preparation for the 101st Airborne Division headquarters as it will assume operational control of NATO's Regional-Command East in Bagram, Afghanistan this summer from the 82nd Airborne Division. «Read the rest of this article»
Starting in July 2010, Austin Peay State University will offer a new fee structure for out-of-state students attending online courses exclusively through the institution.
The new fee program is called eRate, approved by the Tennessee Board of Regents. Instead of paying out-of-state tuition rates, which are roughly three times APSU's in-state rates, eRate recipients will pay a rate that is 1.5 times the in-state tuition rate. Previously, online students living outside Tennessee paid the standard out-of-state rate. «Read the rest of this article»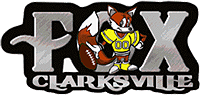 The Clarksville Fox semi-professional full contact women's football team will be taking on the Lousiville Nightmare this Saturday, May 15th at 7:00 pm at Northwest High School (800 Lafayette Road). «Read the rest of this article»
The Buffalo Soldiers Motorcycle Club of Clarksville, TN helped our community yesterday by making a donation of $1000.00 to the Clarksville Area Ministerial Association (CAMA) to provide help to flood victims. The donation will allow CAMA to purchase much needed supplies to deliver to those affected by the flood.
The Buffalo Soldiers Motorcycle Club recently returned home from attending their annual frontier meeting in Oklahoma City, a 1400 mile bike ride. Along the way, they and saw first hand the damage created by the Great Flood of 2010.
«Read the rest of this article»
First Clarksville Police Officer killed in the line of Duty by gunfire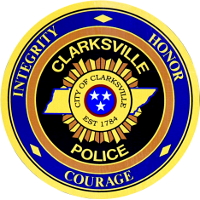 On the morning of February 13th, 1974, FBI Agent Frank Christian came to the police station  to report seeing a black male carrying a shotgun walking south on 2nd Street.  Officers Kenneth Browning and Joe Mixon left headquarters to locate the individual. Joe Mixon had been with the Department about a year and Browning had left the Dickson Police Department with 3-4 years of service and had only been with the Clarksville Police Department a few months.
They approached 2nd Street in the area of the US Post Office when they saw the black male, later identified as Howard Gentry, 42 standing at the intersection of Madison and 3rd Street.  Gentry had been described as a loner and his mother had sought help for his deteriorating mental state of mind. «Read the rest of this article»


The Hispanic Organization for Progress and Education fulfilled the second part of their mission today at Austin Peay State University's Hispanic Cultural Center when H.O.P.E. Director Pastor Tommy Vallejos & President Elizabeth Valdez-Adamski awarded a $500 Juan Vasquez scholarship to Sophomore Myra DeCaba. Myra is studying International Business with a goal of entering the banking industry. She is a member of the Hispanic Cultural Center, The Latina Student Association. and several other honor societies.
«Read the rest of this article»