Just when you thought we had moved past the "petty" politics that Clarksville is so famous for, the local newspaper runs a front page story with Clarksville Mayor Johnny Piper squarely in it's sights. We have grown accustomed to this coverage of Piper from the newspaper since he first took office in 1999. The attention he gets is unprecedented, and is more aggressive than on any other mayor I can remember, and I have been covering local news and politics for over 35 years, so I kind of have an idea what I'm talking about. Granted, Johnny Piper is a "lightning rod" of controversy and accomplishment, the latter going virtually unnoticed. The facts don't get in the way of a good story, it's all about making things personal.
The latest involves an "alleged" threat made by Piper to Schools Director Michael Harris. Harris went public to "the newspaper" with details about a phone conversation he had with Mayor Piper concerning a transfer involving Piper's wife, Donita. «Read the rest of this article»

Tomorrow morning, May 16th, 150 volunteers from throughout the community and Grace Community Church will assist families in the clean-up and recovery process. 75 volunteers will centralize in the Woodstock subdivision. 75 more volunteers will head to other areas of the community. «Read the rest of this article»
Dr. Jill Franks, professor of English, was named the recipient of Austin Peay State University's prestigious Richard M. Hawkins Award during a ceremony last month. The award is presented every spring in recognition of exceptional scholarly and creative work produced by a faculty member.
Franks, one of the leading scholars of 20th century British and Irish studies, joined the APSU faculty in 1996 and has since published numerous articles, biographical and critical essays and reviews in highly regarded journals and books. «Read the rest of this article»

FEMA representatives assisting in the recovery effort for the City of Clarksville are concerned that many renters, homeowners and business owners are missing out on needed assistance.
Registering for federal assistance is the single most effective step any disaster survivor can take on the road to recovery. Registration allows applicants to keep all their assistance options open while the mounting costs of personal disaster recovery such as insurance shortfalls, hidden structural damage or mold infestation are revealed. The deadline for registering with FEMA and the SBA is July 6th, 2010. Should any hidden damage show up after that date, it will be too late to apply. «Read the rest of this article»
$300,000 Cash Donation, Employee Pricing for Flood Victims
FRANKLIN, TN., In response to the heavy rains and subsequent flooding that severely damaged Tennessee, Nissan North America Inc. (NNA) is taking several measures to help the community it calls home.
Nissan has announced an immediate $200,000 cash donation to the American Red Cross in Middle Tennessee and a $50,000 cash donation to Second Harvest Food Bank to assist with flooding relief efforts in Tennessee.  Nissan also will match employee donations to American Red Cross and Second Harvest Food Bank, dollar-for-dollar up to $50,000. «Read the rest of this article»

Representatives from Florim USA, a Clarksville-based manufacturer of Italian-designed porcelain tiles, visited Austin Peay State University recently to present scholarships to three deserving students. «Read the rest of this article»
The Clarksville Area Chamber of Commerce has organized a benefit concert to assist the victims of the recent flood. "People Helping People" will take place Saturday, May 22nd, 2010 from 4:00 pm until 9:30 pm at Beachaven Winery & Vineyards. The concert is free and open to the public, however donations are welcome.
"Clarksville is a great community but in times of hardship, that is when we really start to shine," says James Chavez, President and CEO of the Economic Development Council. "Neighbors are supporting each other, strangers are coming to the rescue and people are helping people. That's what Clarksville is all about." «Read the rest of this article»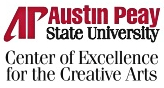 The Austin Peay State University Center of Excellence for the Creative Arts continues its popular Spring Salon Series next week with a reading and lecture by local poet Malcolm Glass.
"Poetry's Biggest Secrets Finally Revealed: A Reading with Commentary" begins at 5:30 pm on Monday, May 17th at the Clarksville-Montgomery County Public Library. The title of this month's event might be a little playful, but who better to attempt to "reveal" the secrets of poetry than Glass. «Read the rest of this article»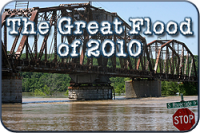 The cleanup from the Great Flood of 2010 continues. While many media outlets have ended their flood coverage, Clarksville Online will continue to keep you up to date on the status of the areas where businesses were affected by the flood. «Read the rest of this article»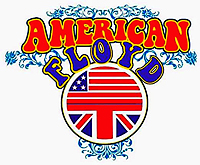 American Floyd, a Pink Floyd tribute band will be performing at the Austin Peay State University Dunn Center Saturday, May 15th at 7:00 pm. Tickets at $15 each and are available at the door which open at 6:00 pm. The Dunn Center is located at 320 Drane Street. Parking is free with handicap access. Additional parking is located across Drane Street, behind the Armory, in the Armory lot.
Pink Floyd, an English rock band, initially earned recognition for their psychedelic and space rock music, and later, as they evolved, for their progressive rock music. «Read the rest of this article»