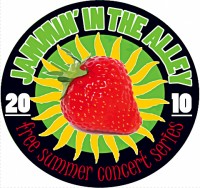 The City of Clarksville together with U.S. Bank will soon be Jammin' in Strawberry Alley once more. Join us on Friday, May 21st for to kick off Jammin' in the Alley's third year in downtown Clarksville.
This month's free concert features the McAllister's Crossroads band. This band is a local favorite in Clarksville, playing a variety of venues around the city. With members coming from all different backgrounds, they enjoy nothing more than rocking out to some classic rock or getting down with a little bit of funk.
«Read the rest of this article»
Vehicles with flooding damage could be sold to unsuspecting Consumers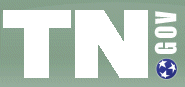 In light of the historic flooding throughout the state, the Tennessee Motor Vehicle Commission is encouraging consumers to be cautious when buying used cars. Scam artists may use this time to attempt to sell cars with flood damage to unsuspecting consumers.
Flooding can cause damage to the vehicle's computer and electrical systems, as well as potentially causing brakes and airbag systems to malfunction. The Tennessee Motor Vehicle Commission advises consumers to only buy from dealers that hold a Motor Vehicle Dealers License issued by the Commission. To search for a license, visit http://verify.tn.gov/. «Read the rest of this article»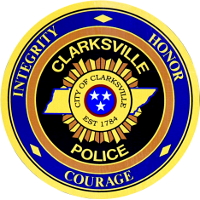 CPD's 2nd Annual Youth Olympics Opening Ceremony will be June 5 at Northeast High School at 11:00 am.  The Olympics' events will take place June 7th-18th. It is open to all youth and young adults ages 11 – 17. The events will be: Cooking, Judo, Flag Football, Volleyball, Fishing, Bowling, Trivia, Archery, Basketball, Swimming, and Track.
CPD is still taking participant applications for events. Contact Officer Tony Marshall @ 320 – 2793 or Mr. Willie Grimes @ 217- 9738.
In only 60 seconds fire can engulf your home.
Think about it. You have one minute between safety and disaster in case of a major home fire.
Do your children know what to do? Do you have a plan for getting out? Is there a fire escape ladder in your child's bedroom or your bedroom if they are on the second, third or fourth floor of your home? Do you have a fire extinguisher beside your kitchen stove? Have your children learned to "stop, drop and roll" in case their clothes catch on fire? Do you have smoke alarms throughout your home? Are the batteries working in your smoke alarms? Do your children know how to call 911 in case of fire or other real emergency? «Read the rest of this article»
29th Annual Memorial Service Honors Officers' Sacrifice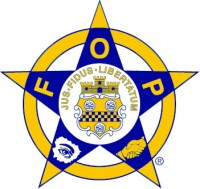 WASHINGTON, DC — On May 15th, the Fraternal Order of Police and its Auxiliary will gather on the West Front of the U.S. Capitol to honor the one hundred and twenty-three (123) law enforcement officers who gave their lives in the line of duty. The National Peace Officers' Memorial Service is the capstone event of National Police Week, which began this year on 10th May.
Chuck Canterbury, National President of the Fraternal Order of Police, will host the event, which will feature a keynote address by the President of the United States, Barack H. Obama II. Country music star Lee Ann Womack will perform a musical tribute in honor of the fallen officers and their surviving family members, colleagues, and friends who will be in attendance. «Read the rest of this article»
Donation targeted at meeting immediate needs of victims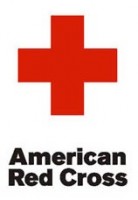 FRANKLIN LAKES, NJ — Medco Health Solutions, Inc., (NYSE:MHS) , on behalf of its affiliated companies and the Medco Foundation, has donated $125,000 to the U.S. Red Cross for relief efforts targeted at victims of recent flooding in Tennessee and other affected areas.
Medco is one of the nation's largest pharmacies and parent company of Memphis-based Accredo Health Group — which provides medications and counseling to people with rare and complex conditions.
"We hope this donation alleviates some of the suffering residents of Tennessee are enduring as a result of these floods," said David B. Snow, Jr., chairman and CEO of Medco. "Our hearts go out to those affected and we hope our assistance helps to advance a speedy recovery." «Read the rest of this article»