Confidence in China and Eurozone Dips
NEW YORK and LONDON,  — Investors have sought refuge in U.S. markets in the week that eurozone states delivered a financial package to allay sovereign debt concerns, according to the BofA Merrill Lynch Survey of Fund Managers for May.
The survey, conducted from May 7th to May 13th, shows how global investors are buying U.S. equities and retaining confidence in the U.S. dollar while the survey's risk indicator experienced its largest one-month fall since 2003. Average cash balances rose to 4.3 percent of portfolios from 3.5 percent in April, and the proportion of investors overweight global equities slipped sharply to a net 30 percent from a net 52 percent in April. «Read the rest of this article»
As a community activist who has interacted with Clarksville Mayor Johnny Piper on several important issues, I have found that he sometimes lacks overall political manners. He also tends not to show respect for anyone who disagrees with him.
I have also dealt  with Clarksville-Montgomery County Director of Schools Michael Harris, who continues to ignore the fact that while black students comprise 27 percent of the students attending the Montgomery county school system, they are being suspension and expelled at almost twice the rate of the white students who comprise 62 percent of the population.
So in my opinion the listening and communication skills are not always the best attributes exhibited by either of these public leaders. «Read the rest of this article»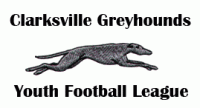 The Clarksville Greyhounds Youth Football League will hold registration for the 2010 season on May 22nd at Governor's Square Mall from 10:00 am – 3:00 pm and on May 23rd from 2:00 pm – 6:00 pm. The Clarksville Greyhounds are a member of the Tennessee Youth Football Alliance and will play teams from various areas throughout Middle TN.
There are five age groups 5-6, 7-8, 9-10, 11-12 and 13-14. Players will be assigned to age groups based on their age as of July 31st.  All new players must bring a copy of their birth certificate. Come join in on the excitement!
For more information send an email to: or  call (931) 472-6101. You can also visit their website at www.eteamz.com/clarksvillegreyhoundsyouthfootball.
Safe Kids USA shares seven tips to prevent future tragedies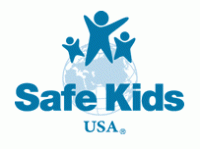 LAKE BUENA VISTA, FL,  — In an effort to continue educating parents and caregivers about the dangers of heat stroke to children left unattended in vehicles, Safe Kids USA hosted an event yesterday at Test Track at Walt Disney World Resort's Epcot® theme park near Orlando, Fla. Through the NEVER LEAVE YOUR CHILD ALONE campaign, Safe Kids USA, along with many other partners such as AAA, is working to increase awareness and reduce heat stroke deaths to children left unattended in vehicles. «Read the rest of this article»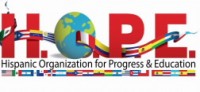 On Tuesday Pastor Tommy Vallejos, the Director of the Hispanic Organization for Progress & Education (H.O.P.E.) presented Kenwood High School student Katie Segura with a $500 scholarship for outstanding academic achievements. Katie is a Valedictorian, and as been accepted to attend University of Pacific located in Stockton, CA.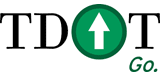 Chattanooga, Tenn. – Emergency repairs are now underway on Interstate 24 at mile marker 127 near the Grundy/Coffee County line where a large sinkhole opened up in the eastbound lanes at around 8:00 am Tuesday, May 18th.  «Read the rest of this article»
  The following assistant principal appointments are being announced for the 2010-11 school year


Moore Magnet Assistant Principal Madeline Haller will be at Minglewood Elementary, replacing Kim Smith, who has been named principal at Moore Magnet Elementary School.
Haller joined CMCSS in September when Emily Vaughn was named principal at Sango Elementary. Previously, Haller served as principal of Barkley Elementary at Fort Campbell. Haller holds an M.S. in administration and supervision from Austin Peay State University and a B.S. In biology from Arizona State University.  Among her honors, she was selected Kentucky District Assistant Principal of the Year in 2004, and she graduated Summa Cum Laude from the Master's program at Austin Peay.
«Read the rest of this article»

The weekly Clarksville Parks and Recreation Department Recreation Report provides Clarksvillians with a glimpse at the activities and events that are available from the Parks and Recreation Department for them to enjoy together as a family. This weeks highlights include:
Kleeman Community Center Re-opening
Senior Dance
Jammin' in the Alley
Downtown Market
Movies in the Park
Sunrise Fitness
Sports league fees due
Doggie Palooza 2010
«Read the rest of this article»
Callers should resume dialing sections' respective phone numbers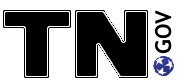 NASHVILLE, TN – The Department's Regulatory Boards have moved to the Davy Crockett Tower, in the wake of Tennessee's historic floods that have caused the temporary closure of the Andrew Johnson Tower.
The Regulatory Boards' phone numbers have been restored to the following: «Read the rest of this article»


Austin Peay State University's baseball team needed extra innings but completed a come-from-behind 8-7 victory against Lipscomb, Tuesday night, in non-conference action at Dugan Field.
Austin Peay (25-25) scored five runs in the eighth inning to erase a 5-2 deficit. Outfielder Adam Browett's leadoff home run began the eighth frame. Lipscomb reliever Alex Ross was able to retire the next two batters, but could not close out the inning. The next three Governors reached base before second baseman Chris Lewellyn's bases-loaded walk. Outfielder Jared DeLong cleared the bases with his double, giving APSU a 7-5 advantage. «Read the rest of this article»