As summer approaches, families can be prepared for emergencies by taking a Red Cross course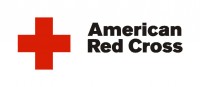 WASHINGTON, DC,  — A new Red Cross survey shows that 68 percent of Americans have been involved in some kind of summer emergency, ranging from insect bites, heat stroke and broken bones to more life-threatening situations. One in every four people say they have been in a situation where someone needed CPR.
The survey(1) of more than 1,000 adults found that Americans say they are most comfortable giving CPR to family members, friends and coworkers, with less than half likely to perform CPR on a stranger. The survey showed that physical appearance was a significant factor when people are deciding to perform CPR on a stranger, and men with a disheveled or sloppy appearance were the least likely to receive assistance, with only half of respondents saying they would very likely try to give them CPR. «Read the rest of this article»
Statistics show Tennessee ranks in the top percentile in re-employment success of retrained adults
NASHVILLE, TN, – The latest figures released by the Tennessee Department of Labor and Workforce Development show programs created by the Workforce Investment Act (WIA) of 1998 are succeeding in helping Tennessee's adult population get back to work and at a higher rate of pay.
Tennessee is ranked 4th nationally overall and 3rd nationally for adults employed after WIA training programs. Tennessee also ranks in the top 11 percent nationally in employment rate and retention of their jobs. The latest figures show after exiting these WIA programs, participants who remain employed after six months have average yearly earnings of $27,000. «Read the rest of this article»
Printed materials may be the last thing a business will worry about when digging out from flood damage. But, it will be impossible to salvage any printed materials that were caught in the floodwaters.
As businesses dig out from the flood, MediaWorks would like use our core competency, design and printed materials, to provide assistance to the flood affected businesses.
This may not be the highest dollar area of loss for a business, but it is something needs to get replaced in order for a business to get up and running again. «Read the rest of this article»
Y to provide day camp opportunities for little or no cost; call issued for community support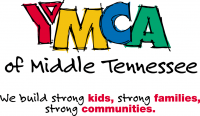 Our community will be forever changed by the floods of May 2010, and many families hurt by the floods will face significant financial pressures as they work to rebuild their homes and lives. They and their children will continue to experience emotional stress as recovery continues into the summer months, but Y camps can provide a caring place for kids to feel safe and get a temporary respite from their families' difficulties. On Wednesday, the YMCA will launch a Recover Their Summer campaign to provide financial assistance so families affected by flooding can send their kids to Y summer camp programs including Fun Company Summer Odyssey, YMCA Summer Day Camp and YMCA Camp Widjiwagan. «Read the rest of this article»
Agency Urges Return of Disaster Loan Applications
ATLANTA, GA, – More than $1 million in U. S. Small Business Administration Disaster Assistance Loans have been approved for disaster victims in Tennessee as a result of damages caused by severe storms flooding, high-winds and tornadoes that began on April 30th.
"Currently, 35 disaster loans have been approved in the amount of $1,451,800 for affected victims," said Frank Skaggs, director of SBA Field Operations Center East.  "We are pleased to be able to get these loans approved so the residents and businesses of Tennessee can start rebuilding and begin resuming their normal lives."
Victims are urged to register with FEMA by calling 800-621-FEMA (3362), TTY 800-462-7585 for people with speech or hearing disabilities.  "If you were issued an SBA loan application, complete and return the application to the SBA before the July 6th deadline even if you don't want a loan."  If the SBA is not able to approve a home loan, you may be referred to FEMA for possible grant assistance.  "I encourage anyone who has not completed their disaster loan application to meet with one of the Customer Service Representatives at any of the Centers located throughout the disaster area for one-on-one assistance," Skaggs added. «Read the rest of this article»
In honor of their "Hometown Heroes" the Montgomery Care and Rehabilitation Center presented their Hall of Fame Cafe to a standing room only crowd on May 13th 2010 at their facility on Old Farmers Road.
The event recognizes the accomplishments of the long term care facilility residents, employees, and Community leaders. «Read the rest of this article»
Survey by the National Association of Catering Executives Reveals Uptick in Wedding Budgets
COLUMBIA, MD,  — In a recent survey conducted by the National Association of Catering Executives, nearly 76 percent of the respondents reported that more weddings were taking place in 2010 compared to 2009. Only 24 percent reported fewer weddings taking place when compared to last year. «Read the rest of this article»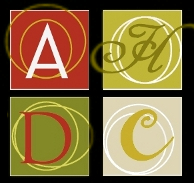 The Clarksville Arts & Heritage Development Council is pleased to announce the Sixth Annual Clarksville Writers Conference, being held July 28th – 31st, 2010, on the campus of Austin Peay State University.
This year's conference opens with a new two-day tour centered around Clarksville's rich architectural heritage. Participants will tour structures which tell stories of a community that began in the late 1700's as a river city, weathered the Civil War, and later became a world center for the dark-fired tobacco trade.
We are very honored to have as this year's keynote speaker ALICE RANDALL, award-winning songwriter and author of Rebel Yell, Pushkin and the Queen of Spades, and The Wind Done Gone, the New York Times bestselling parody of Margaret Mitchell's Gone With The Wind. Randall, a Harvard graduate and current Writer-In-Residence at Vanderbilt University, will speak at the conference banquet at the Clarksville Country Club on the evening of Friday, July 30th. «Read the rest of this article»
The time for deployment preparations came to an end Wednesday as the 101st Airborne Division Headquarters cased their colors en route to Afghanistan in support of Operation Enduring Freedom.
This is the fourth deployment for the division headquarters since 9/11. The colors for the Headquarters and Headquarters Battalion were also cased.
"On our watch we're going to continue the transition to the [Afghan] government," said Maj. Gen. John F. Campbell, commanding general 101st Airborne Division. "This indeed will be a critical year. Probably the most critical year since the initial coalition forces went into Afghanistan nine years ago." «Read the rest of this article»