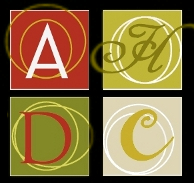 The Clarksville Arts & Heritage Development Council is pleased to announce the Sixth Annual Clarksville Writers Conference, being held July 28th – 31st, 2010, on the campus of Austin Peay State University.
This year's conference opens with a new two-day tour centered around Clarksville's rich architectural heritage. Participants will tour structures which tell stories of a community that began in the late 1700's as a river city, weathered the Civil War, and later became a world center for the dark-fired tobacco trade.
We are very honored to have as this year's keynote speaker ALICE RANDALL, award-winning songwriter and author of Rebel Yell, Pushkin and the Queen of Spades, and The Wind Done Gone, the New York Times bestselling parody of Margaret Mitchell's Gone With The Wind. Randall, a Harvard graduate and current Writer-In-Residence at Vanderbilt University, will speak at the conference banquet at the Clarksville Country Club on the evening of Friday, July 30th.
Two days of interesting and valuable presentations and workshops will follow the conference tour on Friday and Saturday, July 30th and 31st. Authors scheduled to speak include:
DARNELL ARNOULT, author of the Southern novel Sufficient Grace and the poetry collection What Travels With Us
BLAS FALCONER, poet, creative writing teacher and author of The Perfect Hour and A Question of Gravity and Light
BETH ANN FENNELLY, award-winning poet, nonfiction writer and author of Unmentionables, Tender Hooks and Open House
MATTHEW GAVIN FRANK, poet, creative nonfiction writer and author of Sagittarius Agitprop and the forthcoming Sweat and Venom
TOM FRANKLIN, author of the award-winning short story collection Poachers and the novels Hell at the Breech and Smonk
WILLIAM GAY, Southern Gothic novelist, short story writer and author of Twilight, Provinces of Night and The Long Home
FENTON JOHNSON, author of the novels Crossing the River and Scissors, Paper, Rock and the memoirs Geography of the Heart and Keeping Faith: A Skeptic's Journey among Christian and Buddhist Monks
RHETA GRIMSLEY JOHNSON, journalist, syndicated columnist and author of the memoirs Poor Man's Provence: Finding Myself in Cajun Louisiana and Enchanted Evening Barbie and the Second Coming
JOHN McDONALD, playwright and founding artistic director of the Roxy Regional Theatre whose stage adaptations include Erich Maria Remarque's All Quiet on the Western Front and Oscar Wilde's The Picture of Dorian Gray
A. SCOTT PEARSON, Vanderbilt University surgeon and author of the medical thriller Rupture, set in Memphis
DAVID JAMES POISSANT, award-winning short story writer and novelist whose work has appeared in Playboy and The Chicago Tribune, among others
CHUCK SAMBUCHINO, editor of Guide to Literary Agents and Writer's Digest Books' Formatting & Submitting Your Manuscript
ROBERT LOVE TAYLOR, author of the Appalachian-flavored novel Blind Singer Joe's Blues and The Lost Sister, winner of the Oklahoma book award
GORDON WARNOCK, literary agent with Sacramento-based Andrea Hurst & Associates Literary Management
AFAA MICHAEL WEAVER, poet, short story writer, translator and author of The Plum Flower Dance and Kama i'reeh (Like the Wind)
HOWARD WINN, professor emeritus of history at Austin Peay State University and co-author of A History of Austin Peay State University, 1806-2001 and Clarksville Tennessee in the Civil War: A Chronology
A complete package including all conference activities is offered, as well as a la carte options. Discounted rates are available for early registration, which is postmarked by July 14th, 2010. (Late registration is postmarked between July 15th and July 21st, 2010.) Visit the conference website at www.artsandheritage.us/writers for author bios, the conference schedule, registration information and more. (High-resolution author photos available upon request.)
Alice Randall
Alice Randall is the author of The Wind Done Gone, Pushkin and the Queen of Spades and Rebel Yell. Born in Detroit, she grew up in Washington, D.C. As a Harvard undergraduate majoring in English, she studied with Julia Child, as well as Harry Levin, Alan Heimert, and Nathan Huggins.
After graduation Randall headed south to Music City where she founded Midsummer Music with the idea she would create a new way to fund novel writing and a community of powerful storytellers . On her way to The Wind Done Gone she became the first black woman in history to write a number one country song; wrote a video of the year; worked on multiple Johnny Cash videos' and wrote and produced the pilot for a primetime drama about ex-wives of country stars, which aired on CBS. She has written with or published some of the greatest songwriters of the era, including Steve Earle, Matraca Berg, Bobby Braddock and Mark Sanders. Two novels later, the award-winning songwriter with over twenty recorded songs to her credit and frequent contributor to Elle magazine, is Writer-in-Residence at Vanderbilt University. She teaches courses on Country Lyric in American Culture, Creative Writing, and Soul Food as text and in text.
Randall lives near the University with her husband, a ninth generation Nashvillian who practices green law. Her daughter is a student at Harvard. After twenty-one years hard at it, Randall has come to the conclusion motherhood is the most creative calling of all. Visit her on the web at www.alicerandall.com.
Darnell Arnoult
Darnell Arnoult, a native of Martinsville, Virginia, has been writing fiction and poetry since the age of eighteen. She is the author of the Southern novel Sufficient Grace (Free Press / Simon & Schuster, 2008), as well as What Travels With Us: Poems (Louisiana State University Press, 2005), winner of the Appalachian Studies Association's Weatherford Award and the 2006 SIBA Poetry Book of the Year.
Darnell lived for twenty years in Chapel Hill and Durham, North Carolina, where she received a BA in American Studies from the University of North Carolina at Chapel Hill and an MA in English and Creative Writing from North Carolina State University. She also recently earned her MFA in Creative Writing from the University of Memphis. Her fiction and poetry have been published in a variety of journals, and she has taught creative writing to adults for over fifteen years. In 2007, she was named Tennessee Writer of the year by the Tennessee Writers Alliance, and she was recently awarded the Mary Frances Hobson Medal for Arts and Letters. Darnell and her husband live on a small farm near Nashville, Tennessee. Visit her on the web at www.darnellarnoult.com.
Blas Falconer
Blas Falconer is an assistant professor at Austin Peay State University, where he serves as the poetry editor of Zone 3 Magazine/Zone 3 Press. He is the author of The Perfect Hour (Pleasure Boat Studio: A Literary Press, 2006) and A Question of Gravity and Light (University of Arizona Press, 2007).
Falconer won the New Delta Review Eyster Prize for Poetry in 2000, and he was a semifinalist for The Nation Poetry Prize in 1998, 2002 and 2003. His work has appeared in numerous literary journals, including Another Chicago Magazine, Third Coast, Puerto del Sol, Lyric Review, Poet Lore, New Delta Review and the Baltimore Review.
Falconer received his MFA from the University of Maryland and his PhD in Literature and Creative Writing from the University of Houston. He has also been a faculty member of Tennessee Young Writers' Workshop (which was established through funding from the National Endowment for Humanities), a group of talented published authors who are also writing teachers.
Beth Ann Fennelly
Beth Ann Fennelly was born in 1971 and grew up in a suburb north of Chicago. In 1993 she received her B.A. magna cum laude from the University of Notre Dame. The following year, Fennelly taught English in a coal mining village on the Czech/Polish border. She earned her M.F.A. at the University of Arkansas as a Lily Peter Fellow, then enjoyed a post-doc at the University of Wisconsin as the Diane Middlebrook Fellow. She is currently an Associate Professor of English at the University of Mississippi.
Fennelly's poetry has appeared in over forty anthologies, and she has published three full-length poetry books. Her first, Open House, won The 2001 Kenyon Review Prize, the Great Lakes College Association New Writers Award, and was a Book Sense Top Ten Poetry Pick. Her second book, Tender Hooks, and her third, Unmentionables, were published by W. W. Norton in 2004 and 2008. In addition to poetry, Fennelly writes nonfiction. Essays on the craft of writing have been published in The Writer's Chronicle, Fourth Genre, Poets & Writers and The American Poetry Review. Literary essays have appeared in The Black Warrior Review, The Michigan Quarterly Review, and regularly in The Oxford American, where she is a contributing editor. She also has published freelance in U.S. News and World Report, Garden and Gun, Country Living, and O at Home: an Oprah Magazine. In 2005, her nonfiction was awarded a Mississippi Arts Commission Grant. A book of essays, Great With Child: Letters to a Young Mother, was published by Norton in 2006, and has been translated into Greek.
Fennelly was awarded a $50,000 inaugural grant from United States Artists Foundation, a National Endowment for the Arts Award, and a grant from the Illinois Arts Council. She's won a Pushcart Prize, the Wood Award for Distinguished Writing from The Carolina Quarterly, and The Black Warrior Review Poetry Contest.
Fennelly lives in Oxford, MS, with her husband, novelist Tom Franklin, their daughter, Anna Claire, and their son, Thomas. Together they spent the spring of 2009 in Brazil, as Fennelly received a Fulbright grant to study the work of Elizabeth Bishop.
Matthew Gavin Frank
Matthew Gavin Frank's books include Sweat and Venom (forthcoming from Barrow Street Press), and Sagittarius Agitprop (Black Lawrence Press), and the poetry chapbooks Four Hours to Mpumalanga (Pudding House Publications), and Aardvark (winner of the West Town Press annual chapbook contest). His work has appeared in The New Republic, Creative Nonfiction, The Best Travel Writing 2008 and 2009, The Best Food Writing 2006, Epoch, Field, Crazyhorse, Indiana Review, Prairie Schooner, North American Review, AGNI, Hotel Amerika, Gastronomica, Brevity, The Tampa Review and others.
Matthew Gavin Frank was born and raised in Chicago. Bitten by the food, wine, and travel bug, he left home at age seventeen, embracing the vagabond lifestyle that often lent itself to work in the restaurant industry. He ran a tiny breakfast joint in Juneau, Alaska, worked the Barolo wine harvest in Italy's Piedmont, sauteed hog snapper hung-over in Key West, designed multiple degustation menus for Julia Roberts's private parties in Taos, New Mexico, served as a sommelier for Chefs Rick Tramonto and Gale Gand in Chicago, and assisted Chef Charlie Trotter with his Green Kitchen cooking demonstration at the Slow Food Nation 2008 event in San Francisco. He returned to academia and received his MFA in Poetry and Creative Nonfiction from Arizona State University. He taught creative writing to undergraduates in Phoenix, Arizona, and poetry to soldiers and their families near Fort Drum in upstate New York on the Canadian border.
Frank is the recipient of an Illinois Arts Council Fellowship, an Artist's Grant to the Vermont Studio Center, the Sonoran Prize for Poetry, and numerous grants from the Virginia G. Piper Center for the Creative Arts. Presently, he lives in Michigan with his wife, Louisa, and teaches creative writing at Grand Valley State University. His current favorite dessert recipe is Revisionist Caprese Salad: Basil Ice Cream, Mozzarella Syrup, Oven-Dried Sweet Tomato, and Tomato Rock Candy. Visit him on the web at www.matthewgfrank.com.
Tom Franklin
Tom Franklin is the author of a collection of stories, Poachers, whose title novella won the Edgar Allan Poe Award and was reprinted in Best American Mystery Stories of the Century. His first novel, Hell at the Breech, won the Mississippi Institute of Arts and Letters Award and the Alabama Librarians Award and has been optioned for film by singer Tim McGraw. He has published another novel, Smonk.
Franklin has won a Guggenheim Fellowship and has been the John and Renee Grisham Writer-in-Residence at Ole Miss, the Tennessee Williams Writer-in-Residence at Sewanee and the Philip Roth Resident at Bucknell University. He currently teaches at Ole Miss and lives in Oxford, MS, with his wife, poet Beth Ann Fennelly, and their two children.
William Gay
William Gay established himself as "the big new name to include in the storied annals of Southern Literature" (Esquire) with his debut novel, The Long Home, and his highly acclaimed follow-up, Provinces of Night, which was recently adapted into a film starring Kris Kristofferson, Val Kilmer and Dwight Yoakam. Like Faulkner's Mississippi and Cormac McCarthy's American West, Gay's Tennessee is redolent of broken souls. Mining that same fertile soil, his debut collection, I Hate to See That Evening Sun Go Down, brings together thirteen stories charting the pathos of interior lives, the title story of which was made into a film starring Hal Holbrook. His third novel Twilight is Southern Gothic, with its elements of the grotesque and perverse, its psychological extremes and its fixations on violence and sex.
Gay says he came out of a really rural, poor sharecropper type environment. He wrote short stories and supported himself and his family by doing construction work, drywall work, painting, carpentry or whatever. He wrote about the life of the rural South, a culture he says has largely vanished. The Long Home won the 1999 James A. Michener Memorial Prize. His books have been hailed by the critics, Publishers Weekly, the New York Times Review of Books, The Washington Post Book World, Library Journal and USA Today.
Fenton Johnson
Born ninth of nine children into an Appalachian whiskey-making family with a strong storytelling tradition, Fenton Johnson is the author of two novels, Crossing the River and Scissors, Paper, Rock, as well as Geography of the Heart: A Memoir and Keeping Faith: A Skeptic's Journey among Christian and Buddhist Monks, a meditation on what it means for a skeptic to have and keep faith.
He has contributed to Harper's Magazine, the New York Times Magazine and many literary quarterlies, and has received fellowships from the Guggenheim Foundation, the Arizona Commission on the Arts, the National Endowment for the Arts, and two Lambda Literary Awards.
Johnson has taught in the graduate creative writing programs at San Francisco State University, Columbia University, New York University, and Sarah Lawrence College. He is currently on the faculty of the creative writing program at the University of Arizona. For additional information visit www.fentonjohnson.com.
Rheta Grimsley Johnson
Rheta Grimsley Johnson has covered the South for over three decades as a newspaper reporter and columnist. She writes about ordinary but fascinating people, mining for universal meaning in individual stories. In past reporting for United Press International, The Commercial Appeal of Memphis, the Atlanta Journal Constitution and a number of other regional newspapers, Johnson has won national awards. They include the Ernie Pyle Memorial Award for human interest reporting (1983), the Headliner Award for commentary (1985), the American Society of Newspaper Editors' Distinguished Writing Award for commentary (1982). In 1986 she was inducted into the Scripps Howard Newspapers Editorial Hall of Fame. In 1991 Johnson was one of three finalists for the Pulitzer Prize for commentary. Syndicated today by King Features of New York, Johnson's column appears in about 150 papers nationwide.
She is the author of several books, including America's Faces (1987) and Good Grief: The Story of Charles M. Schulz (1989). In 2000 she wrote the text for a book of photographs entitled Georgia. NewSouth Books published her memoir Poor Man's Provence: Finding Myself in Cajun Louisiana in 2008 and also her newest memoir, Enchanted Evening Barbie and the Second Coming.
A native of Colquitt, GA, Johnson grew up in Montgomery, AL, studied journalism at Auburn University and has lived and worked in the South all of her career. Recently widowed, she is 56 and lives with three dogs and two cats in Iuka, Mississippi.
John McDonald
John McDonald is the founder and artistic director of the Roxy Regional Theatre, Clarksville's oldest professional theatre. Writing and production credits include, among others, Jekyll and Hyde, The Red Badge of Courage, Dorothy Dix: Speaks!, Nora Witzel: A Very Curious Fella, The Picture of Dorian Gray, All Quiet on the Western Front, Poe Unearthed: Tales of Edgar Allan Poe and Headin' South, Goin' North, a staged reading for the Fourth Annual Clarksville Writers Conference.
A graduate of the American Academy of Dramatic Arts, as an actor John has worked with the New York Shakespeare Festival, Macbeth with James Earl Jones; Long Wharf Theatre, A Lion in Winter with Ralph Waite; and productions of Long Day's Journey Into Night (James); Macbeth (Macbeth); Who's Afraid of Virginia Woolf? (George); and numerous others. As an instructor, he has taught theatre at the American Academy, The Rhodes School, The Dwight School, Hewitt, and is the creator of the Roxy Regional School of the Arts, an acting program for young performers.
A. Scott Pearson
Dr. A. Scott Pearson is the author of Rupture, a medical thriller set in Memphis.
For the past decade, Dr. Pearson has been on the surgical faculty at Vanderbilt University, where he combines cancer research with the clinical practice of surgery and teaches on the importance of the patient's narrative in medicine.
A graduate of the University of Tennessee College of Medicine in Memphis, Pearson lives in Nashville, Tennessee, with his wife and family. Visit him on the web at www.rupturenovel.com
David James Poissant
David James Poissant's stories have appeared in Playboy, The Chicago Tribune, The Southern Review, West Branch, Willow Springs, The Chattahoochee Review, Redivider, Southern Indiana Review, and in the anthologies New Stories from the South 2008 and Best New American Voices 2008 and 2010. He has won the Playboy College Fiction Contest, the AWP Quickie Contest, the George Garrett Fiction Award, 2nd Prize in the Atlantic Monthly Student Writing Contest, and he was runner-up for the 2006 Nelson Algren Award. His stories have been nominated for the AWP Intro Journals Award and the Pushcart Prize.
David holds an MFA from the University of Arizona and is currently a PhD candidate at the University of Cincinnati. He lives in Florence, Kentucky with his wife and two daughters.
Chuck Sambuchino
Chuck Sambuchino is an editor for Writer's Digest Books (an imprint of F+W Media). He is the editor of two annual resource books, Guide to Literary Agents and Screenwriter's & Playwright's Market, and assists in editing Writer's Market (www.writersmarket.com). He recently helmed the third edition of Formatting & Submitting Your Manuscript (a WD trade book), and he has a forthcoming humor book with Ten Speed Press / Random House, due out in Fall 2010.
Chuck is a former staffer of several newspapers and magazines. During his tenure as a newspaper staffer, he won awards from both the Kentucky Press Association and the Cincinnati Society of Professional Journalists.
In addition, Chuck is a writer and freelance editor. He is a produced playwright, with both original and commissioned works produced. He is a magazine freelancer, with articles appearing in Watercolor Artist, Pennsylvania Magazine, Cincinnati Magazine and New Mexico Magazine. During the past decade, more than 500 of his articles have appeared in newspapers, magazines and books. Visit Chuck's blog at www.guidetoliteraryagents.com/blog.
Robert Love Taylor
Robert Love Taylor grew up in Oklahoma City and now lives in Independence, Virginia. He received his BA from the University of Oklahoma and his PhD from Ohio University. For over three decades he taught creative writing and Appalachian literature at Bucknell University, where he also served as chairman of the English department.
His fiction has appeared in The Southern Review, The Georgia Review, Hudson Review, Southwest Review, Iowa Review, Shenandoah, Cimarron Review, and many other distinguished literary journals, as well as in Best American Short Stories, the O.Henry Awards, Pushcart Prize, New Stories from the South, and other anthologies.
The author of five books, Taylor received the Oklahoma Book Award for his novel The Lost Sister. His most recent novel is Blind Singer Joe's Blues, published in 2006 by Southern Methodist University Press.
Gordon Warnock
Gordon Warnock has a degree in Creative and Professional Writing. Combined with his industry knowledge and respectful manner, he works diligently with authors to develop and polish their manuscripts and book proposals. With a zest for fresh, new writing and a deep love of the classics, Gordon always has his eye out for works which will not only thrive in the current market but will also withstand the test of time. In that spirit, he seeks to establish involved, long term working relationships with talented and dedicated authors in such areas as memoir, political and current affairs, health, humor and cookbooks. His eclectic taste in fiction focuses on a commercial narrative with a literary edge.
Warnock's 2010 conferences include the San Francisco Writers Conference, Algonkian's inaugural Write and Pitch Conference and the American Independent Writers Conference, among others.
Afaa Michael Weaver
Afaa Michael Weaver (born Michael S. Weaver) is a poet, playwright, short fiction writer, translator, editor and journalist. The author of eleven collections of poetry, Afaa did his graduate work in Creative Writing (1985-87) at Brown University. He has been an NEA fellow, a Pew fellow and a Fulbright scholar, and in 2008 he received a Pushcart prize.
Afaa's tenth collection of poetry is The Plum Flower Dance (University of Pittsburgh Press, 2007). His eleventh collection of poems, Kama i'reeh (Like the Wind), a translation of newer and selected poems of his into Arabic by Wissal Al-Allaq, is in press.
A student of Chinese language and culture, Afaa works with poets in China, Taiwan, and Hong Kong and holds an endowed chair at Simmons College. His website is www.afaamweaver.com, and he also has launched a website for translation at www.transpoet.com.
[wpaudio url="https://www.clarksvilleonline.com/wp-content/uploads/2010/04/Afaaweaversample.mp3″ dl="0″]
Howard Winn
Howard Winn is professor emeritus of History at Austin Peay State University. He has been actively involved in preserving the heritage of Clarksville and Montgomery County for most of his life.
Winn co-authored A History of Austin Peay State University, 1806-2001 and Clarksville Tennessee in the Civil War: A Chronology, and he was appointed to head the Fort Defiance Park Project Commission, which has secured a $2.2 million grant to establish a historical park in North Clarksville.
Sections
Events
Topics
Alice Randall, Austin Peay State University, Beth Ann Fennelly, Blas Falconer, Chuck Sambuchino, Civil War, Clarksville Arts and Heritage Development Council, Clarksville Country Club, Clarksville Writer's Conference, Darnell Arnoult, David James Poissant, Fenton Johnson, Gordon Warnock, Howard Winn, John McDonald, Margaret Mitchell, Matthew Gavin Frank, Rebel Yell, Rheta Grimsley Johnson, Robert Love Taylor, Roxy Regional School of the Arts, Roxy Regional Theatre, Tom Franklin, William Gay, Zone 3 Press