Y to provide day camp opportunities for little or no cost; call issued for community support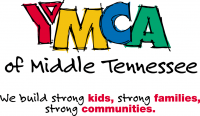 Our community will be forever changed by the floods of May 2010, and many families hurt by the floods will face significant financial pressures as they work to rebuild their homes and lives. They and their children will continue to experience emotional stress as recovery continues into the summer months, but Y camps can provide a caring place for kids to feel safe and get a temporary respite from their families' difficulties. On Wednesday, the YMCA will launch a Recover Their Summer campaign to provide financial assistance so families affected by flooding can send their kids to Y summer camp programs including Fun Company Summer Odyssey, YMCA Summer Day Camp and YMCA Camp Widjiwagan.
To Receive Assistance
The YMCA offers summer day camp programs at 31 locations throughout the area, and a limited number of spots will be available to our community's youngest flood victims at each location. Individuals who wish to receive assistance should visit any of the following YMCAs and speak with the Executive Director or Member Relations Director to apply for Camp Widjiwagan or YMCA Summer Day camps:
For Camp Widjiwagan:
Joe C. Davis YMCA Outdoor Center (home of Camp Widjiwagan)
3088 Smith Springs Road, Nashville, TN 37013 (615) 360-2267
For YMCA Summer Day Camp:
Clarksville Area YMCA
260 Hillcrest Drive, Clarksville, TN 37043 (931) 647-2376
Donelson-Hermitage Family YMCA
3001 Lebanon Road, Nashville, TN 37214 (615) 889-2632
YMCAs to Send Youngest Flood Victims to Summer Camp
Franklin Family YMCA
501 S. Royal Oaks Blvd., Franklin, TN 37064 (615) 591-0322
Harding Place Family YMCA
411 Metroplex Drive, Nashville, TN 37211 (615) 834-1300
Margaret Maddox YMCA
2624 Gallatin Road, Nashville, TN 37216 (615) 228-5525
Maryland Farms YMCA
5101 Maryland Way, Brentwood, TN 37027 (615) 373-2900
North Rutherford YMCA
2001 Motlow College Blvd., Smyrna, TN 37167 (615) 220-9622
Rutherford County YMCA
205 N. Thompson Lane, Murfreesboro, TN 37129 (615) 895-5995
YMCA of Scottsville & Allen County (KY)
309 West Cherry Street, Scottsville, KY 42164 (270) 237-5704
Sumner County Family YMCA
102 Bluegrass Parkway, Hendersonville, TN 37075 (615) 826-9622
For Fun Company Summer Odyssey:
Families in need of assistance should contact Cynthia Gale at (615) 259-3418 ext. 72511 or email: . For a complete list of available Summer Odyssey locations, visit Fun Company online at www.ymcafunco.org.
To Help Send Kids to Camp
As a non-profit charitable organization, the YMCA of Middle Tennessee relies on generous contributions from individuals and businesses in the community to provide financial assistance to flood victims. Support
Recover Their Summer by making a secure online donation at www.ymcamidtn.org/recover or text 'YMCA' to 50555 to donate $10.00 to the cause. All contributions to Recover Their Summer will go directly to providing scholarships for YMCA summer camp programs and are tax deductible.
Become a fan of the Recover Their Summer Facebook page to stay informed and spread the word about the campaign
About the YMCA
The YMCA of Middle Tennessee is a not-for-profit, worldwide charitable fellowship united by a common loyalty to Jesus Christ for the purpose of helping persons grow in spirit, mind and body. With 30 centers and 297 program locations, the YMCA reaches 284,162 lives—1 of every 6 people in the 12-county area it serves—through membership, program participation, volunteerism and philanthropy. The YMCA builds strong kids, strong families, and strong communities.