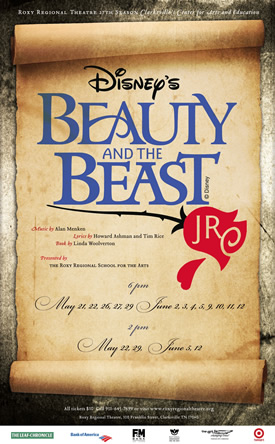 They say your first musical will always be your favorite, and that is the case for me with Disney's Beauty and the Beast, it was the show that was playing when I first ventured into the Roxy Regional Theatre. Their professional production of this Disney classic sparked a continuing love of Musical Theatre in me.
So, when I heard that the Roxy was planning on staging Disney's Beauty and the Beast Jr. as part of their 2010 season I was excited as I saw it as as chance to revisit my first musical. And I wasn't disappointed. Watching those young actors and actresses performing their hearts out, renewed that feeling of wonder that I experienced when I sat in the seats watching my very first show at the Roxy.
A video used to be embedded here but the service that it was hosted on has shut down. «Read the rest of this article»
Tennessee Moves Up 19 Positions in Most Bicycle Friendly States Ranking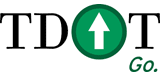 As Tennesseans celebrate National Bike to Work Week a new ranking shows they now have more bike friendly paths and roadways to travel.  The League of American Cyclists recently announced their third annual Bicycle Friendly State rankings.  Tennessee jumped an astounding 19 spots in one year.  The state moved to 24th place this year from a ranking of 43rd in the 2009 report. 
"I'm pleased to see this marked improvement in Tennessee's bicycle friendly ranking, but there is much work left to do," said TDOT Commissioner Gerald Nicely.  "Clearly one area where improvement is needed is educating the public about safe bicycling and driving practices. «Read the rest of this article»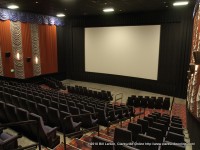 A group of friends–several couples–had been out to dinner. They decided to go to the movies. After having been settled in their seats for quite some time, one of the ladies decided to retire to repair her make-up. She began walking, face towards the screen and scooting sideways towards the aisle.
Several gentlemen rose to let her by. Unfortunately for one of them, he noticed that his zipper had somehow been left unzipped. As he rose to let her by, he stood and simultaneously zipped. «Read the rest of this article»

As Tennessee residents begin the process of rebuilding from historic flooding, many are using assistance from the Federal Emergency Management Agency to rent or purchase campers or RVs. The Department has resources to help residents who opt to do this.
With the money they get from FEMA, residents can rent RVs, travel trailers, or manufactured housing. RV dealers must be licensed by the Motor Vehicle Commission (http://tn.gov/commerce/boards/mvc/index.shtml). Anyone who sells a vehicle designed as temporary living quarters for recreation, camping or travel use, and that either has its own motor or is drawn by another vehicle, must be registered with the Commission.
To find licensed dealers, visit http://verify.tn.gov or http://licsrch.state.tn.us/. To find information about disciplinary actions taken against licensed dealers, visit http://tn.gov/commerce/boards/archive.shtml. Manufactured homes are regulated by the Manufactured Housing Division of Fire Prevention (http://tn.gov/commerce/sfm/manufactHouse.shtml#). «Read the rest of this article»
Text-to-Donate Campaign Launching Immediately, will be included in telecast of 'ACM PRESENTS: BROOKS & DUNN – THE LAST RODEO' on May 23rd on CBS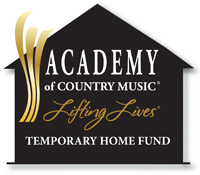 ENCINO, CA,  — Reigning ACM Entertainer of the Year Carrie Underwood and ACM Lifting Lives have committed seed funding to create the new ACM Lifting Lives Temporary Home Fund to support relief efforts for families devastated by the recent floods in Middle Tennessee. The Fund takes its name from Underwood's co-penned hit song "Temporary Home," in acknowledgement of the immediate needs surrounding those impacted by the floods.
"ACM Lifting Lives received funds from the taping of the Brooks & Dunn special seven days ago, and as a nimble organization, we are eager to immediately give back to the communities in Middle Tennessee that were hit hardest," said Erin Spahn, Director of ACM Lifting Lives. "In addition, we approached Carrie about how she wanted to use the grants she would receive as our 2009 Entertainer of the Year, and she leapt at the chance to help people in need of shelter. Our goals fit perfectly, and the Temporary Home Fund was created." «Read the rest of this article»
Frist Fridays Concert Series Planned May – July
NASHVILLE, TN — Frist Fridays, the Frist Center's popular summer concert series, kicks off May 28th, 2010, with musical guests The Dirt Drifters performing live in the Turner Courtyard. Now in its eighth year, the series takes place May through July from 6:00 pm to 9:00 pm on the final Friday of each month. Patrons are invited to enjoy an evening of live music, light snacks and beverages as well as visit the diverse exhibitions on view in the Frist Center's galleries. Frist Fridays takes place rain or shine. «Read the rest of this article»

NEW YORK  — Mortgage rates continue to drop this week, with the average conforming 30-year fixed mortgage rate falling to 4.96 percent, according to Bankrate.com's weekly national survey. The average 30-year fixed mortgage has an average of 0.50 discount and origination points.
To see mortgage rates in your area, go to http://www.bankrate.com/funnel/mortgages/
The average 15-year fixed mortgage fell to 4.34 percent and the larger jumbo 30-year fixed rate dropped to 5.75 percent. Adjustable rate mortgages were mostly lower, with the average 3-year ARM slipped to 4.38 percent while the 5-year ARM dipped to 4.14 percent. «Read the rest of this article»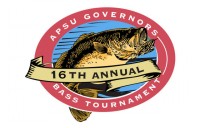 The 16th annual Austin Peay State University Governors Bass Tournament is set for Sunday, at Kentucky Lake, with registration and boat launching from Paris Landing, TN, State Park.
Postponed May 8th because of flood conditions, this annual event benefits Austin Peay athletics. The tourney will begin 6:00 am, Sunday, although all contestants must be checked in between 4:00 am – 5:30 am, with a mandatory meeting on the water at 5:45 am. Pre-registration entry fee is $100.00 per boat (two people per boat), $110.00 after noon, Friday.
Last season's tournament drew a record 333 boats, 64 more than the previous mark. «Read the rest of this article»
To the Fort Campbell community and surrounding areas-
I want to take a brief opportunity to say thank you to our wonderful neighbors from Clarksville, Hopkinsville, Oak Grove and surrounding communities for the continuous love and support you provide to our Soldiers and Families here on Fort Campbell. As we case the 101st Airborne Division colors today (May 19th) and deploy on our next "Rendezvous with Destiny" in Afghanistan, it is comforting for me to know our Families will have strong supportive communities to embrace them over the next several months. We cannot thank you enough for the care your businesses, churches, schools, community services and residents provide for our Soldiers and Families not just now, but throughout the years. «Read the rest of this article»